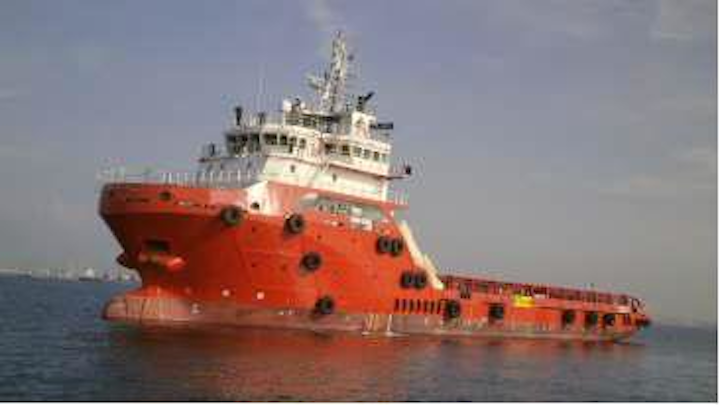 Offshore staff
SINGAPORE – Vallianz Holdings has secured chartering contracts for platform supply vessels (PSVs) from an unnamed company in the Middle East.
Total value of the contracts, which run for five years, is $150 million. Chartering will start from 1Q 2014.
"To support the growing need for offshore marine assets, which is rising on the back of the booming offshore oil and gas industry, companies engage in alternative finance structures such as vessel chartering, which offers flexibility and cost-efficiencies," said Vallianz CEO Darren Yeo.
"Vessel chartering for PSVs in particular, are in high demand by exploration and production companies. In comparison to other vessels, [they are] more economical to use… due to their fuel-efficiencies and capabilities in deeper waters."
Vallianz currently has 26 offshore marine vessels, and plans to boost the fleet to 50 vessels by 2016, focusing on mid- to long-term charters in the Middle East and theAsia/Pacific.
12/2/2013