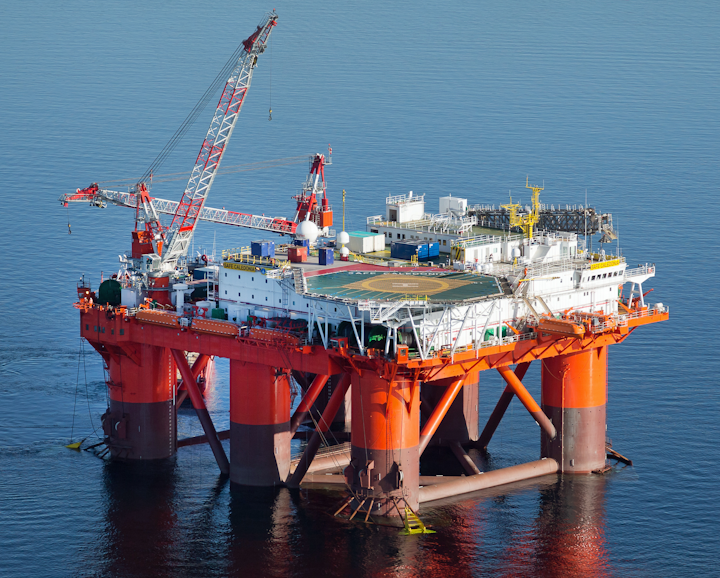 Offshore staff
LARNACA, Cyprus – Prosafe has signed a contract with BP Exploration Operating Co. Ltd. (BP) for the Safe Caledonia to provide accommodation support at the Eastern Trough Area Project (ETAP) in the UK sector of the North Sea.
The ETAP is located 240 km (149 mi) east of Aberdeen, Scotland, in the Central North Sea. It is an integrated development of nine oil and gas reservoirs. BP is developing the ETAP, using a central processing facility (CPF) comprising a processing, drilling and riser platform; a bridge linked to a quarters and utilities (QU) platform over Marnock; and a normally unmanned installation (NUI) on Mungo. The remaining seven fields all produce through subsea manifolds tied back to the CPF.
Onsite operations are to begin in 2015, between mid-April and mid-July, with a firm period of 13 months. In addition, Prosafe has granted BP three additional one-month options and one 14-day option. Total value of the firm period is $98.2 million.
11/21/2013