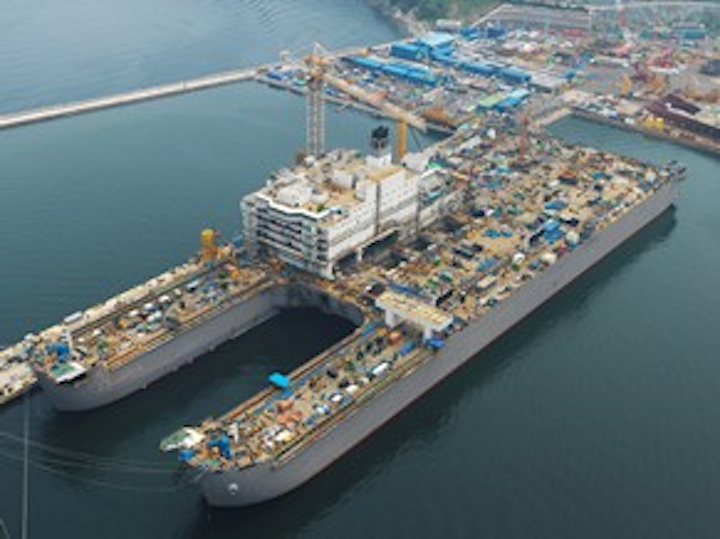 Offshore staff
DELFT, the Netherlands – Allseas has committed to build a second single-lift platform installation and decommissioning vessel.
This will be 160 m (525 ft) wide, larger than Allseas' new flagship vesselPieter Schelte, which has a width of 124 m (406 ft). It will also be equipped to remove all platform topsides in the North Sea, which is beyond the capability of Pieter Schelte.
Additionally, the new vessel will be available for installation of very large topsides worldwide. Planned topsides lift capacity is 72,000 metric tons (79,366 tons), more than 50% greater than the capacity ofPieter Schelte.
The new vessel is expected to be operational in 2020.
11/12/2013