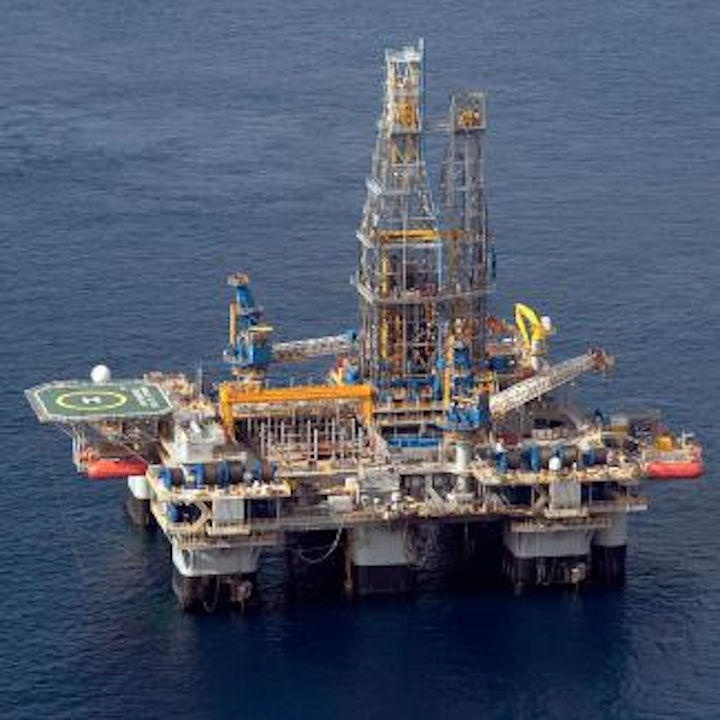 Offshore staff
HOUSTON – Noble Corp. achieved 74% use of its deepwater floating rig fleet during 1Q, down from 84% in the corresponding period last year.
The decline was due mainly to a decrease in operating days following the completion of contracts for thesemisubmersiblesNoble Clyde Boudreaux, Noble Jim Day, Noble Amos Runner and Noble Danny Adkins, following the retirement late last year of the Noble Discoverer.
All the company's eight drillships and two of its semisubmersibles are currently under contract, resulting in average daily revenues for the floating fleet of $425,900.
The semisubsNoble Homer Ferrington, Noble Max Smith,and Noble Amos Runner are cold stacked, while the Noble Clyde Boudreaux, Noble Jim Day, and Noble Danny Adkins are in the process of being warm stacked, keeping them in a state of readiness while contract opportunities remain under evaluation.
Earlier this month theNoble Dave Beard finished its contract offshore Brazil and is currently in transit to a temporary stacking location.
Use of Noble's 14-strong jackup fleet rose to 84% from 82% in the previous quarter. This was due to the Noble Sam Hartley starting operations in Southeast Asia, and reduced shipyard days on the Noble David Tinsley.
Average daily revenue for the jackups in 1Q was down, however, to $134,900.
TheNoble Regina Allen remains warm stacked in the North Sea.
Recently Noble secured an extension of up to two years for theNoble Hans Deul to continue operations in the North Sea. Finally, following a shipyard incident involving the Noble Lloyd Noble, this rig is now likely to reach the customer's location in the North Sea some time during 4Q.
CEO David Williams said: "The industry challenges noted at the start of 2016 have not abated, despite a generous percentage improvement in crude prices since January's lows. We believe a reset of industry fundamentals is in progress and improved future offshore activity is inevitable.
"Although it seems unproductive to speculate on the timing of an industry recovery, we know that higher and sustained commodity prices, geologic success, and global project cost rationalization will drive offshore activity higher."

04/28/2016
Share your news withOffshore at news@offshore-mag.com