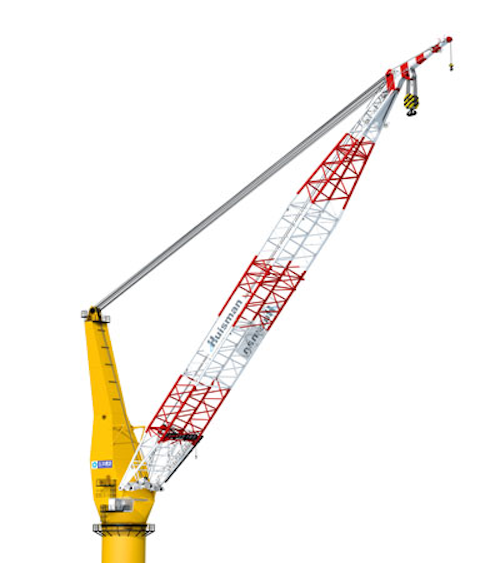 Offshore staff
SCHIEDAM, the Netherlands – Jurong Shipyard has contracted Huisman China to provide a 100-metric ton (110-ton) pedestal mounted offshore crane for installation onboard Heerema's new semisubmersible crane vessel Sleipnir.
Delivery is scheduled for March 2018.
This will be an auxiliary crane to two 10,000-metric ton (11,023-ton) cranes, also designed and constructed by Huisman.
Features include the Huisman enclosed crane house design claimed to provide reduced maintenance, high speeds, and extensive integration with the vessel systems.
10/27/2016