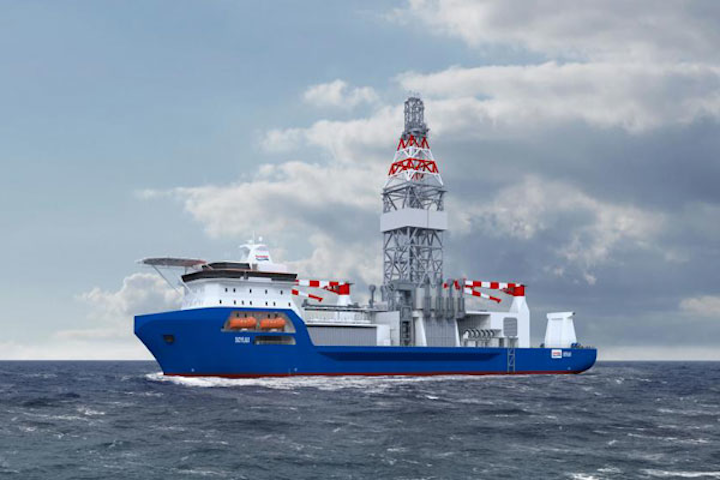 Offshore staff
SCHIEDAM, the Netherlands– GustoMSC has debuted Scylax, a new drillship design intended to make developments available in the mid- to deepwater markets at reduced building and operating costs by providing fit-for-purpose capabilities.
"The key is to focus on the essential functionality for deepwater drilling. Whereas ultra-deepwater units feature ever-increasing hook loads and capacities, these requirements can be reduced for a large amount of the wells indeepwater. Designing the Scylax based on these rationalized requirements allows for different choices to be made in the design, reducing building and operating costs," GustoMSC said in a statement.
Said to be designed around the drilling process, the Scylax provides deepwater drilling in a compact design based on a single derrick or drilling mast set-up with off-line stand building and dual BOPs. It is designed to operate in up to 10,000 ft (3,048 m) water depth. Drilling equipment packages of all major manufacturers can be readily integrated into the design.
GustoMSC said that its "signature design features," like maximized usable deck areas resulting from the integrated design and dedicated use, in-hull riser storage, protected walkways, and in-hull mud and bulk systems and, are also present.
11/29/2016