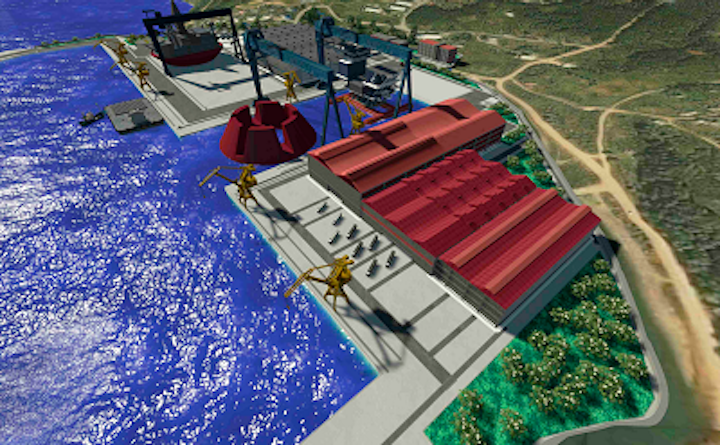 Offshore staff
MOSCOW–Nantong COSCO Heavy Industry Co. Ltd. (CHIC) has signed a contract to supply nine cranes to the Zvezda Shipbuilding Complex in Russia's Far East in the Bolshoi Kamen Bay.
The contract was signed by Evgeny Kraynov, Zvezda project leader and Zhao Zengshan, general manager of CHIC, in the presence ofRosneft's Igor Sechin, while the chairman of the Management Board was visiting Russia.
A consortium of Rosneft and Gazprombank are heading up the Zvezda shipyard project, which Rosneft said is at the request of Vladimir Putin, president of the Russian Federation. Zvezda claims it will be the country's first "modern shipyard" to meet the needs of domestic customers, being outfitted with equipment previously unused on other Russian yards.
It also says it will specialize in the construction of large vessels, plans to construct oil and gas production platforms to serve offshore in the Russian continental shelf.
According to the contract, CHIC will supply the equipment to the Zvezda shipyard's construction site during 2016-2017. Under the document, the cranes will be one 1,200-metric ton (1,322-ton) Goliath crane; four 320-metric ton (352-ton) cranes; and four 100-metric ton (110-ton) cranes.
In addition, Zvezda and Suzhou Dafang Special Vehicle Co. Ltd. have signed a contract for the supply of five self-propelled heavy transporters.
Suzhou Dafang Special Vehicle is to supply two 650-metric ton (716-ton) transporters; two 320-metric ton (352-ton) transporters; and one 150-metric ton (165-ton) transporter.
The Zvezda project is said to be beginning this year and will be ongoing until 2018.
03/18/2016
Share your news withOffshoreat news@offshore-mag.com