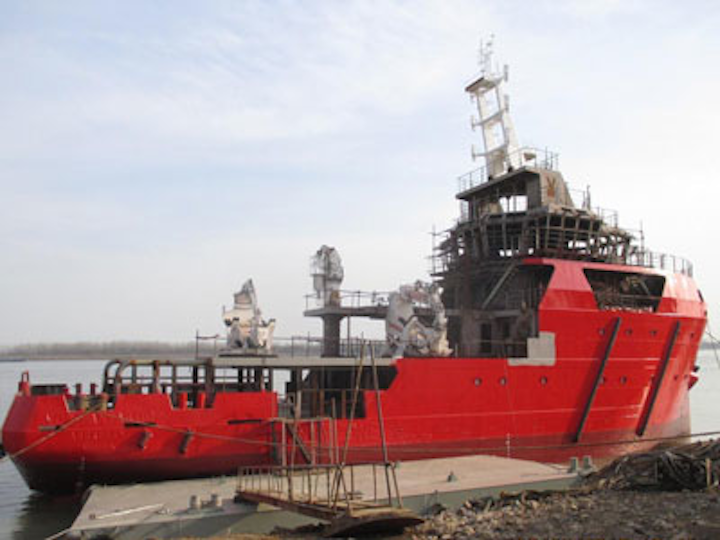 Offshore staff
NANJING, China –Vroon has launched the VOS Fantastic at Jiangsu Islands Shipbuilding Industry Co. Ltd. in Nanjing, China. The VOS Fantastic is scheduled for delivery to Vroon later this year.
VOS Fantastic is a 50-m (164-ft) emergency response and rescue vessel (ERRV) and part of a 10-vessel newbuild program with six 50-m ERRVs being built at Jiangsu Island Shipbuilding in Nanjing and four 60-m (197-ft) vessels under construction at Fujian Shipbuilding Industry, also in China.
The company says that all vessels have a wave-piercing bow shape that has been specially designed for Vroon. The first three vessels constructed in Nanjing, VOS Fabulous, VOS Fairness,and VOS Faithful, have been delivered to the company.
02/10/2015