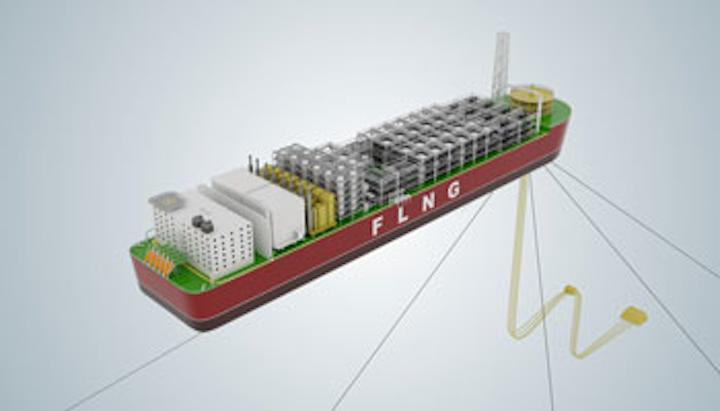 Offshore staff
ZURICH, Switzerland–ABB has won a contract worth more than $50 million to supply the electrical system for Petronas' PFLNG2 floating liquefied natural gas (FLNG) project.
The contract was awarded in 4Q 2014 by Japanese engineering contractor JGC Corp., which is part of a consortium with Samsung Heavy Industries of Korea that is building the facility.
Under the terms of the contract, ABB will support the optimization of the facility's electrical side by designing, manufacturing and supplying transformers, switchboards, motor-control centers and power management system. In addition, the company will also manage the installation of the equipment and ensure the electrical supply is integrated with systems it is powering.
The machinery and controls supplied by ABB forPFLNG2 will be accommodated in two electrical houses that are as tall as a five-story building.
PFLNG2will be built at Samsung Heavy Industries' yard in Geoje, Korea, in 2015. When operations start in 2018, the facility will be moored over the deepwater Rotan gas field off the Malaysian coast. It is designed to produce 1.5 million tons of LNG annually for at least 20 years before it requires a dry dock.
02/06/2015