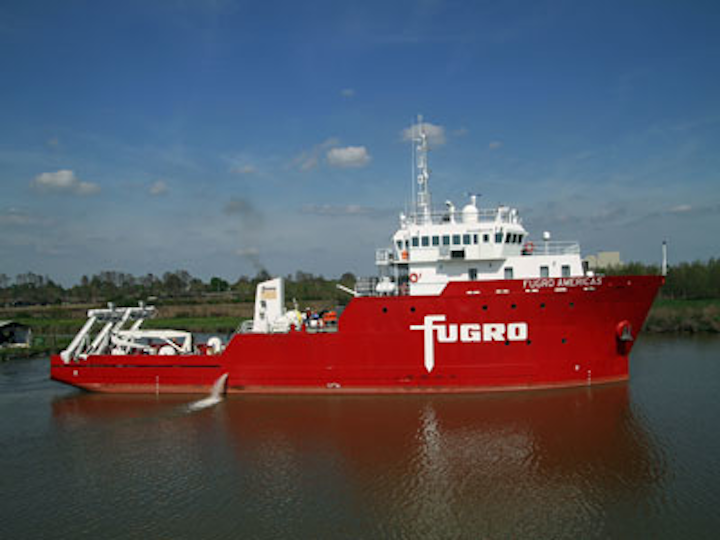 Offshore staff
HOUSTON – Fugro's geophysical survey vessel, Fugro Americas, successfully completed data collection for a geochemical coring campaign last month in the Caribbean. The project marks the first voyage of the newbuild vessel.
Mobilization for the campaign immediately followed the vessel'sdeparture from the construction shipyard in Louisiana in April. The integrated project comprised 141 piston cores and seven heat flow measurements that yielded more than 1,500 biological and geochemical samples.
Fugro says that the SOLAS-classed, 2015-build vessel is 193 ft (59 m) with a beam of 41 ft (12.5 m).
07/07/2015