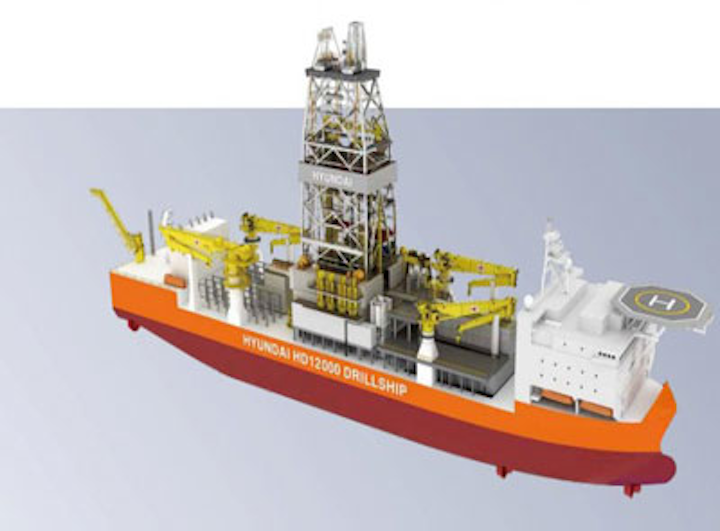 Offshore staff
HOUSTON –ABS has awarded approval in principle (AIP) for Hyundai Heavy Industries' next-generation HD12000 heavy-duty, wide-beam drillship design. ABS reviewed the concept design and associated configurations interfacing with the drilling equipment and systems that will be installed on board the drillship.
The drillship, which can accommodate a 20,000-psi BOP system, has been designed in compliance with the ABS Guide for the Classification of Drilling Systems (CDS Guide) and other applicable ABS Rules and industry standards.
The HD12000 drillship will be capable of operating in 12,000 ft (3,658 m) water depth with a drilling depth to 40,000 ft (12,192 m). Featuring an innovative hull form, the design based on HHI's proprietary technology includes enhanced dynamic positioning (DP-3) capability through reduced hull resistance and thruster interaction, improved motion performance in maximum roll angle, and reduced wave resistance at field transit conditions.
01/21/2015