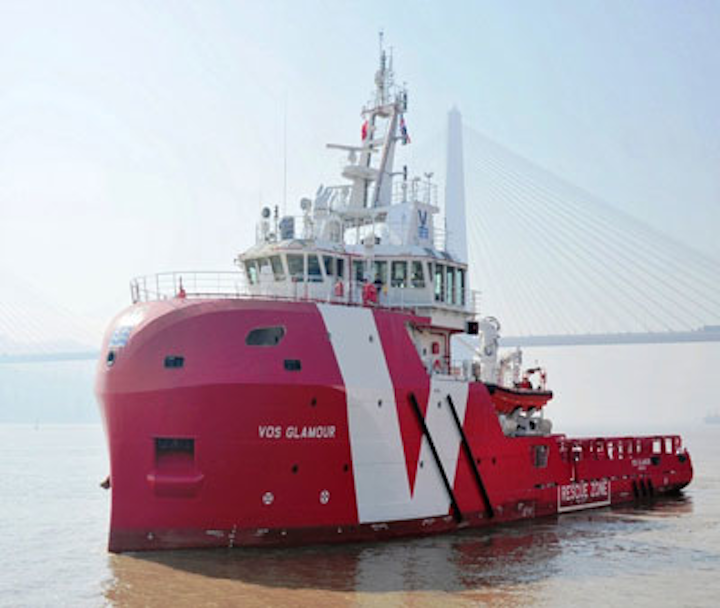 Offshore staff
BRESKENS, the Netherlands – Vroon Offshore's latest emergency response and rescue/field support vessel has set sail from Fujian South East Shipyard (FSES) in China for the UK.
It will operate in theNorth Sea, managed by Vroon Offshore Services Aberdeen.
VOS Glamour is 60 m (197 ft) long, and the first in a series of vessels under construction at the shipyard for the company. Features include a new wave-piercing bow shape and a 300-sq m (3,229-sq ft) cargo deck.
The remainingvessels are expected to be delivered over the next few months.
01/08/2015