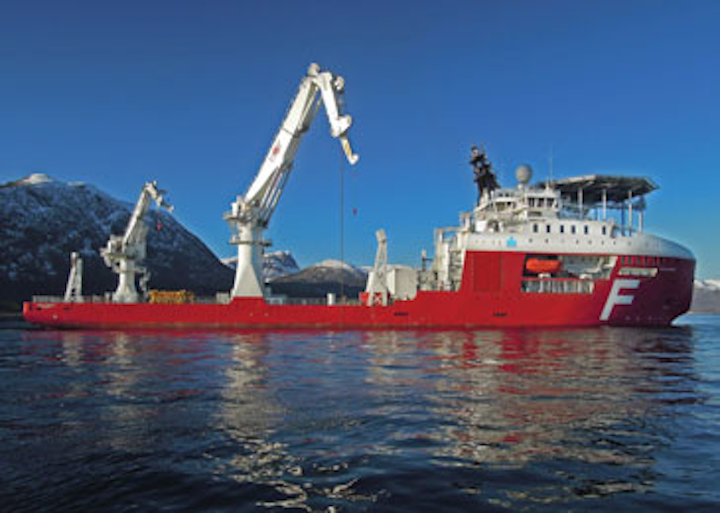 Offshore staff
AALESUND, Norway –Farstad Shipping ASA has taken delivery of the subsea/construction vessel Far Sleipnerfrom Vard Langsten.
The vessel, designed to operate to 3,000 m (9,842 ft) water depth, has an overall length of 142.6 m (468 ft), beam of 25 m (82 ft), and a deck area of 1,800 sq m (19,375 sq ft). The vessel is equipped with two offshore cranes, one with a lifting capacity of 350 tons.

Furthermore the vessel is arranged for three ROVs and accommodation for 130 persons.
The vessel will enter into a charter contract to Technip for a period of approx. 11 months, divided into two firm periods. Including mobilization and demobilization, Technip may use the vessel for as long as 16 months.
03/30/2015