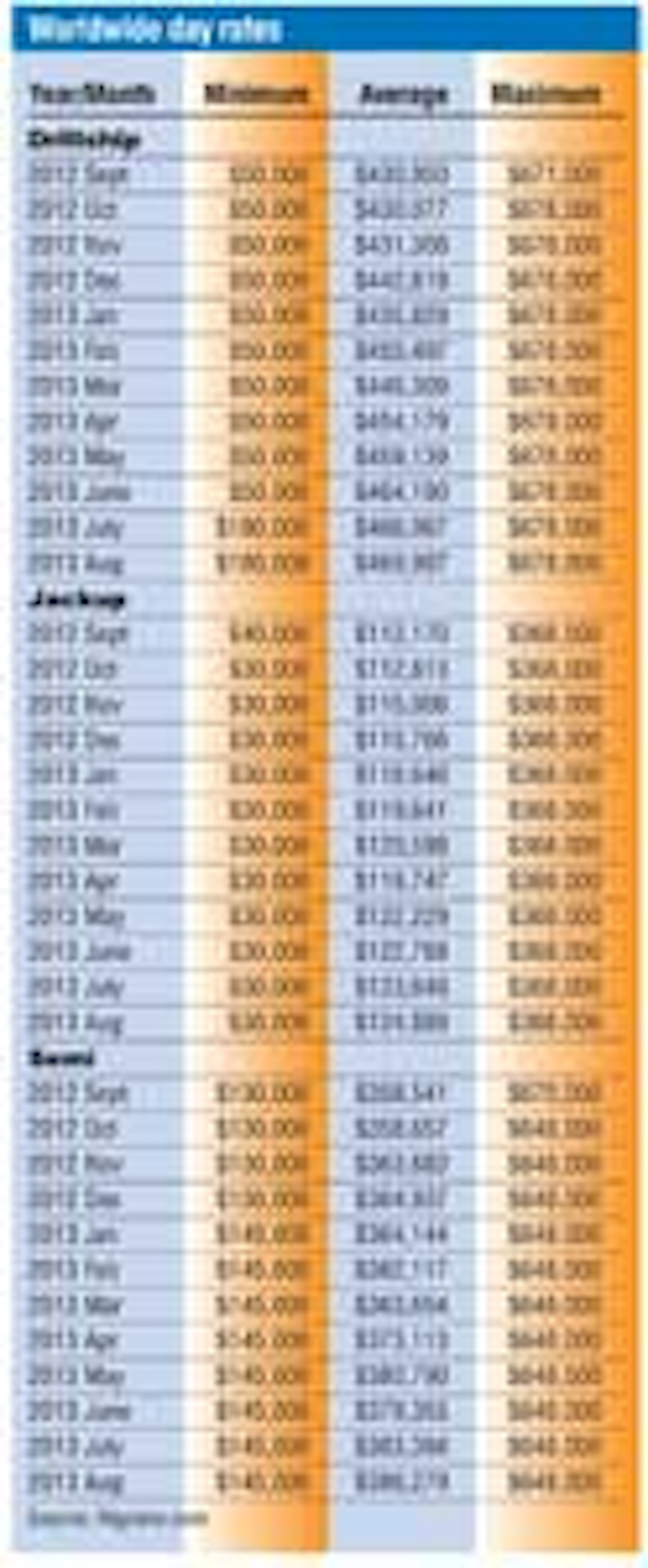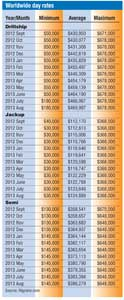 Click to Enlarge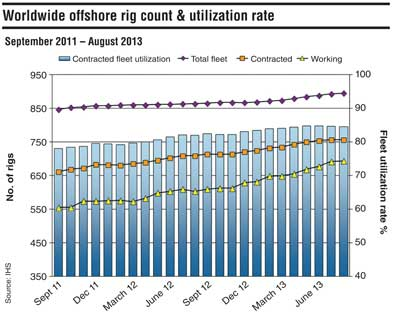 Click to Enlarge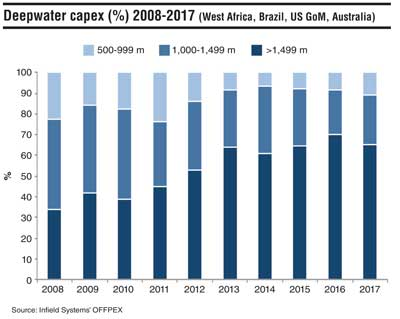 Click to Enlarge
This month Infield Systems examines the deep and ultra-deepwater markets across Brazil, West Africa, the Gulf of Mexico (US GoM), and Australia. The largest growth in terms of capital expenditure since 2008 has been witnessed in the ultra-deepwater market (greater than 1,499 m/4,818 ft). Driven by developments offshore Brazil, which accounted for 51% of expenditure at these depths during the previous five years and the US GoM, holding a 38% share of the market, the ultra-deepwater sector has grown by a CAGR of some 11% between 2008 and 2013. During the same period, water depths of between 1,000 m (3,281 ft) and 1,499 m, which have been traditionally driven by West African activities, witnessed a decline in capex. This is predominately a result of a reduction in investment offshore Nigeria, which experienced a decline in CAGR of 38% between 2008 and 2012 within developments at these depths.
Going forward to 2017, Infield Systems expects Brazil to hold a 44% share of deep and ultra-deepwater capex, with key developments expected to include the Iracema Sul, Lula Central, and Franco multi-phase projects. Elsewhere, the US GoM is expected to form a 24% share of the deep and ultra-deepwater market, with leading operators including Shell, Chevron, and leading independent Anadarko. Angola is forecast to hold a 56% share of deepwater and ultra-deepwater capex within the West African region over the next five years, with key projects including Total's Kaombo I and II developments and BP's Platina. Development offshore Nigeria is also expected to pick-up, increasing to a forecast peak spend in 2017. Australia is expected to hold just a 2% share of deep and ultra-deepwater expenditure. Infield Systems expects deepwater capex to be led by the Scarborough and Laverda developments. Operators Woodside, ExxonMobil, and Chevron are expected to dominate the Australian deepwater sector over the next five years.
- Catarina Podevyn, Analyst, Infield Systems Ltd.