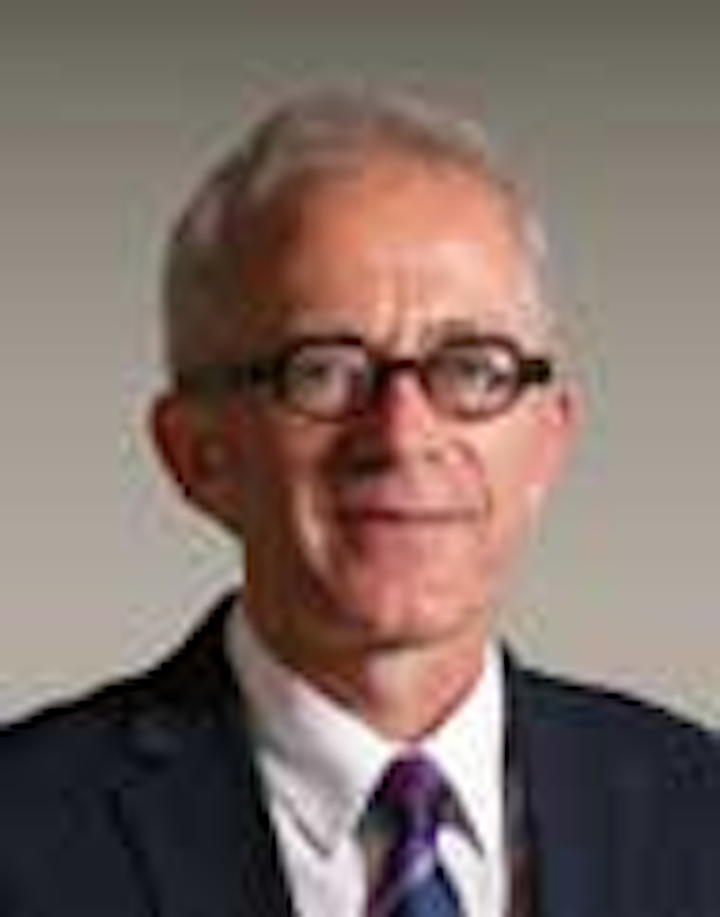 | | | |
| --- | --- | --- |
| | | Russell McCulley • Houston |
Pacific Drilling has taken delivery of the ultra-deepwater drillshipPacific Khamsin, a Samsung 12000 dual gradient-capable, DP-3 equipped rig. The drillship has mobilized to Nigeria under a two-year contract with Chevron.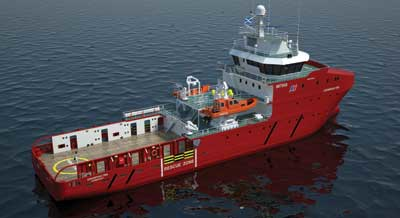 Scottish shipping and energy services firm Craig Group has contracted Spain's Balenciaga Shipyard to build six new vessels at a cost of about $109 million. The order includes four D class IMT 950 and two F class IMT 958 emergency response and rescue vessels, with deliveries scheduled to begin in 2014. The D class vessels will be 50 m (164 ft) in length and will be outfitted with at least one daughter craft and fast rescue craft. The F class vessels, at 58 m (190 ft) in length, will also have limited cargo storage capacity. (Image courtesy Craig Group)
New Ocean Rig drillship bound for Brazil
Ocean Rig has taken delivery of the newbuild drillshipOcean Rig Mylos, the first in a series of three ultra-deepwater drillships scheduled for delivery this year. The rig has been mobilized to Brazil to begin a three-year contract with Repsol Sinopec Brasil. The company also said it has signed a $600-million contract with Samsung Heavy Industries for an additional drillship, which will be a sister ship to the three rigs currently under construction at SHI: Ocean Rig Skyros, Ocean Rig Athena, and Ocean Rig Apollo. The new vessel is scheduled for delivery in December 2015. Ocean Rig has an option for an additional newbuild drillship, which must be exercised by November 2013.
Fifth Ensco drillship delivered
Ensco took delivery ofENSCO DS-7, the fifth in a series of eight ultra-deepwater DP-3 drillships being built by Samsung Heavy Industries. The vessel is under contract to Total for three years at an initial day rate of more than $610,000. Total will deploy ENSCO DS-7 in West Africa in 4Q 2013. Like the other rigs in the series, DS-7 can be modified to drill and complete wells in water depths up to 12,000 ft (3,658 m).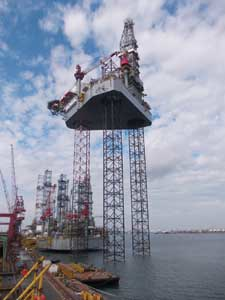 Ensco has taken delivery ofENSCO 120, the first in its series of three enhanced KFELS Super A harsh environment jackup rigs. The rig is scheduled to go to work for Nexen in the North Sea in 4Q 2013 at a day rate of about $230,000. Built by Keppel FELS in Singapore, the ENSCO 120 series jackups will have the capacity to operate in water depths up to 400 ft (122 m) and to drill to a total depth of 40,000 ft (12,192 m). In a jackup trial (pictured), the new rig was raised to 539 ft (164 m), a new record for the Singapore shipyard. Keppel FELS is scheduled to deliver the second rig, ENSCO 121, in 4Q 2013. The jackup has been contracted to Wintershall for projects in the North Sea. (Photo courtesy Ensco)
EXMAR to supply Canada's first FLSU
EXMAR will design, contract, and deliver a floating liquefaction and storage unit (FLSU) to serve the BC LNG project in British Columbia, Canada.
EXMAR signed a letter of intent and term sheet with LNG Partners, LLC and LNG BargeCo BVBA for the unit, which will be moored on the west bank of the Douglas Channel near Kitimat.
The floating barge will be equipped with an air-cooled PRICO liquefaction plant with a capacity of 0.7 MM tons/yr. EXMAR expects delivery in 1Q 2016, one year after a similar project the company is supplying for Pacific Rubiales Energy is scheduled to begin production offshore Colombia. Both projects receive production from onshore fields; the Colombia project includes a regasification unit for domestic gas.
EXMAR will charter the FLSU, designed to remain on location without dry-docking, to the BC LNG project for a firm 20 years, with options to extend by 10 years.
"BC LNG will be the first operational LNG export terminal in Canada and has an excellent location to serve the growing Asian markets," said Nicolas Saverys, CEO of Exmar.