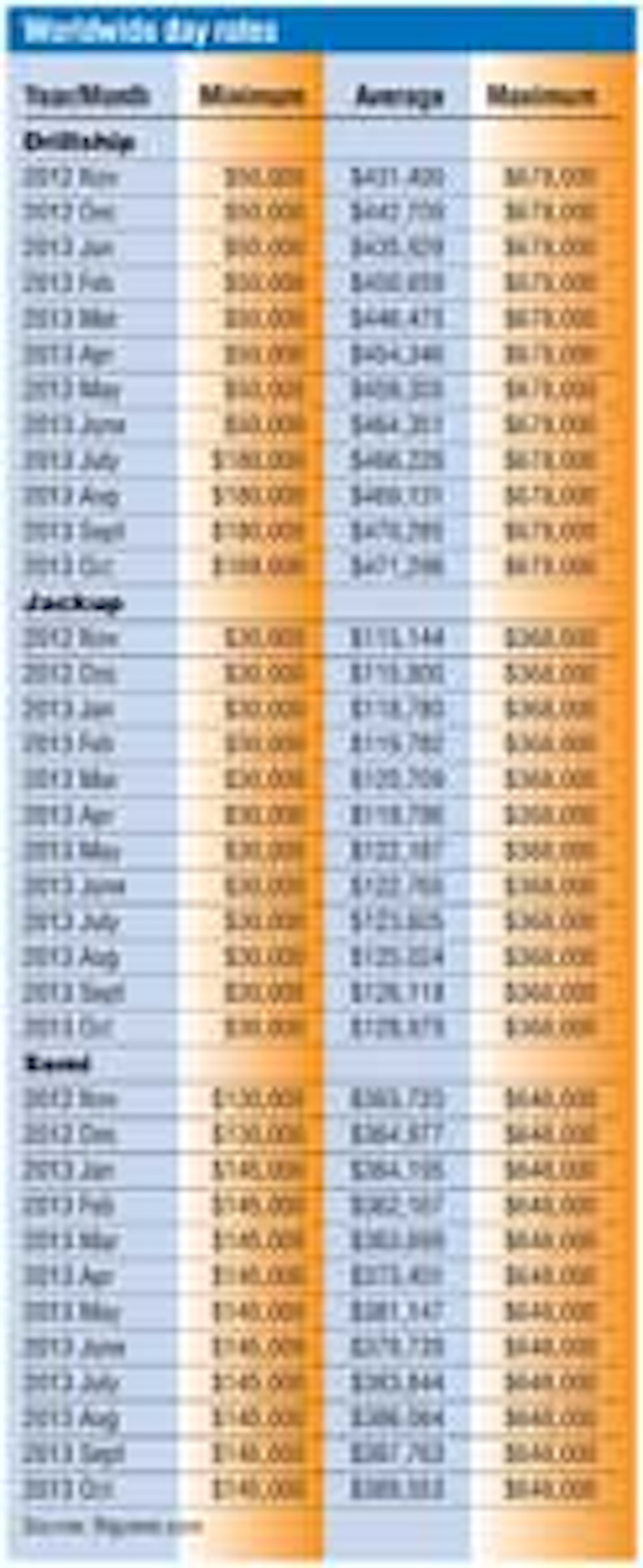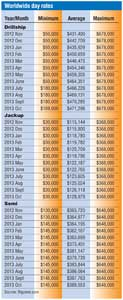 Click to Enlarge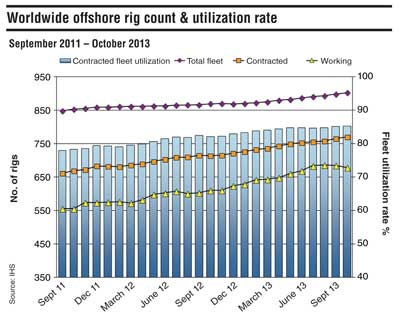 Click to Enlarge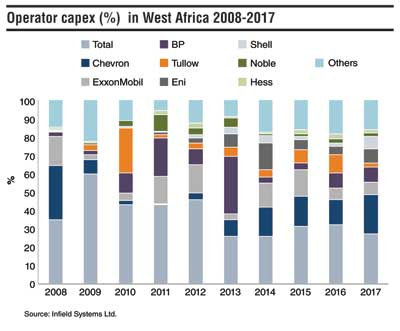 Click to Enlarge
This month Infield Systems looks at forecast expenditure by the key operators in West Africa. Angola and Nigeria continue to drive capital investment in the region and are expected to account for 50% and 25% of capex respectively between 2013 and 2017. With significant investment also expected offshore Ghana, Congo (Brazzaville), and Equatorial Guinea, the top five West African countries in terms of offshore capex are expected to account for 94% of the region's total offshore expenditure during this period.
Angolan capex is forecast to continue to grow until the end of the forecast period while Nigerian capex fluctuates, but sees a sharp upturn in 2017. Angolan capex is driven by developments such as Chevron's Lucapa, Total's expenditure on Gindungo, and the BP-operated Saturno field. Total is forecast to account for the largest share of capex in Angola over the next five years, followed closely by BP and Chevron. Despite having reserves more than triple those in Angola, Nigeria is expected to see half the capital investment over the timeframe, primarily due to uncertainty surrounding the Petroleum Industry Bill. Total and Chevron are expected to be the two largest investors in Nigeria over the five-year period, followed by Shell and ExxonMobil. The sharp investment increase in Nigeria in 2017 relates to forecast capex by Total, Chevron, and Shell with the Egina, Okan and Bonga Southwest developments.
Outside of Nigeria and Angola, the largest investor in Africa over the forecast period is Tullow with the TEN (Tweneboa, Enyenra, and Ntomme) Deepwater Tano development in Ghana accounting for much of the company's investment. Total's activities in the Congo (Brazzaville) and Noble's in Equatorial Guinea also account for a large share of investment. Total, Chevron, and BP are the largest investors in West Africa over the forecast period, with 29%, 16%, and 9% shares of capex respectively.
- Kieran O'Brien, Energy Researcher, Infield Systems Ltd.