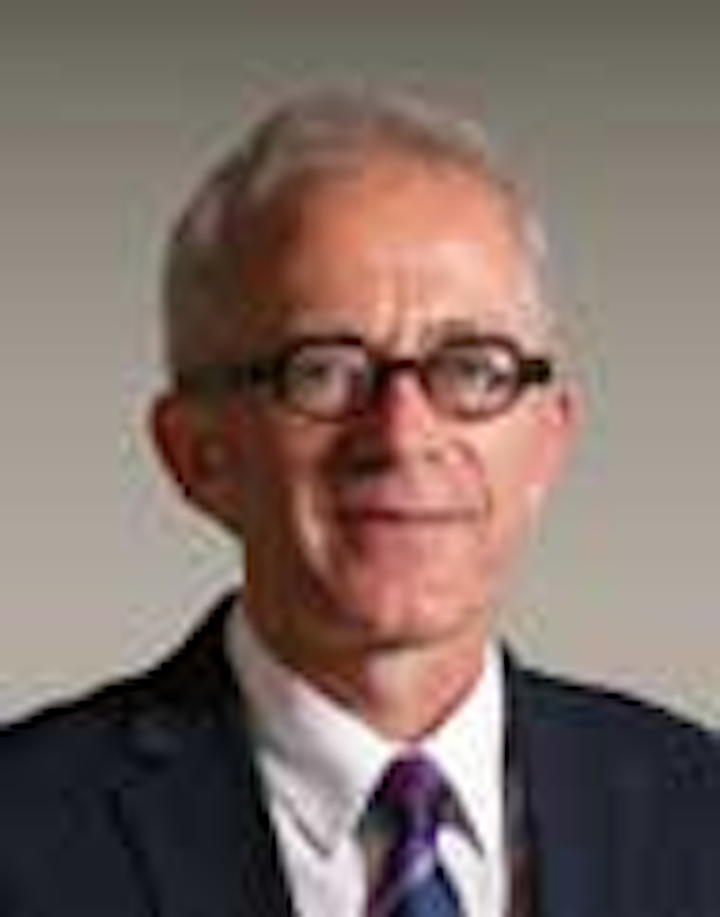 | | | |
| --- | --- | --- |
| | | Russell McCulley • Houston |
Allseas announced plans to build a second single-lift platform installation and decommissioning vessel even larger than the company'sPieter Schelte, now under construction at Daewoo Shipbuilding and Marine Engineering in Korea. The as-yet-unnamed vessel will measure 160 m (525 ft) in width, compared to Pieter Schelte's 124 m (406 ft), and will have a topsides lift capacity of 72,000 metric tons. Allseas said the newbuild will be operational in 2020.
•••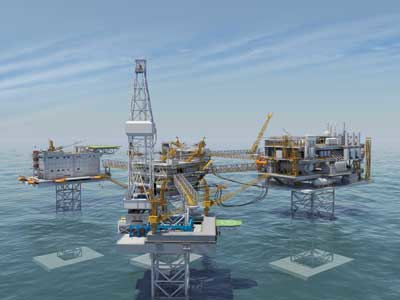 Industry veterans Brian Chang and rig designer Peter Nimmo have teamed up to develop a new mat-supported jackup, dubbed the Mono Column Platform (MCP). The rig combines a fixed jacket, square truss leg, mat foundation and a jacking system, and will be capable of operating in depths up to 500 ft (152 m). The design has received an approval in principle from ABS, and the first rig,Calm Ocean 101, is currently being built on spec with delivery planned for 4Q 2014. Chang, founder of PROMET, now known as PPL Shipyard, and Yantai Raffles (now CIMC Raffles), is chairman and CEO of Blue Capital Pte. Ltd., which is financing the MCP through its Calm Oceans subsidiary. The new design can support a topside payload of 5,000 metric tons and can be outfitted with accommodations, production facilities, cranes, or drilling equipment. The company says the MCP is well suited to marginal fields and fasttrack developments, fields with soft seabeds, and high wave height conditions. (Image courtesy Calm Oceans)
•••
Seadrill Ltd. struck a deal to acquire theProspector 3 high-spec jackup from Prospector Offshore Drilling for $235 million. The newbuild rig is scheduled for delivery from Dalian Shipbuilding Industry Offshore in 1Q 2014. The F&G JU2000E-design jackup will be capable of operating in water depths up to 400 ft (122 m) and drilling to a total depth of 35,000 ft (10,668 m).
•••
Sea Trucks Group will retrofit theJascon 25 pipelay and construction vessel for use as an accommodation unit at the Exxon Neftegas-operated Akutun-Dagi project off Sakhalin, Russia. The contract, with Daewoo Shipbuilding and Marine Engineering, will begin in 2Q 2014 and run for 120 days, with an option to extend for another 90 days. Sea Trucks will add modular accommodation units to bring total capacity to 595.
•••
French offshore services company Bourbon announced the sale of two 10-year-old anchor handling tug supply (AHTS) vessels, theBourbon Surf and Bourbon Borgstein, for a total of $130 million. Bourbon will continue to operate the two vessels for a minimum two years and a maximum period up to five years. The company said the sale continues its strategy of fleet modernization.
•••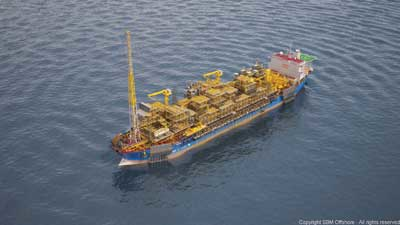 SBM Offshore'sCidade de Ilhabela FPSO left Chengxi Shipyard in Guangzhou, China, in November, bound for SBM's Brasa facility in Brazil, where the vessel will be outfitted with process modules. The $1-billion tanker conversion, SBM's largest FPSO project to date, will be deployed to the Petrobras-operated Sapinhoá field in the first half of 2014. SBM also announced the $180-million sale of the SBM Installer, a newbuild diving support and construction vessel, to a subsidiary of Daya Vessels. The sale is part of a strategy to refocus the company's core business on FPSOs "while continuing to dispose of non-core assets," said SBM Offshore CEO Bruno Chabas. (Image courtesy SBM Offshore)
•••
Prosafe has entered a letter of intent with COSCO (Qidong) Offshore Co. for the engineering, procurement, and construction of two semisubmersible accommodation vessels, with options for four additional units. The semis, based on the Gusto MSC Ocean 500 design, will each be equipped with 500 beds, DP-3 systems, 10-point chain mooring, and a 300-metric ton crane. The two initial units will cost around $200 million each.
•••
Keppel FELS has secured a $1.1-billion repeat order from Transocean to build five KFELS Super B Class jackups. The rigs are scheduled for delivery from 1Q 2016 to 3Q 2017. Transocean has an option to build another five similar jackups. Last year, the company sold the majority of its older jackup fleet to Dubai-based startup Shelf Drilling.