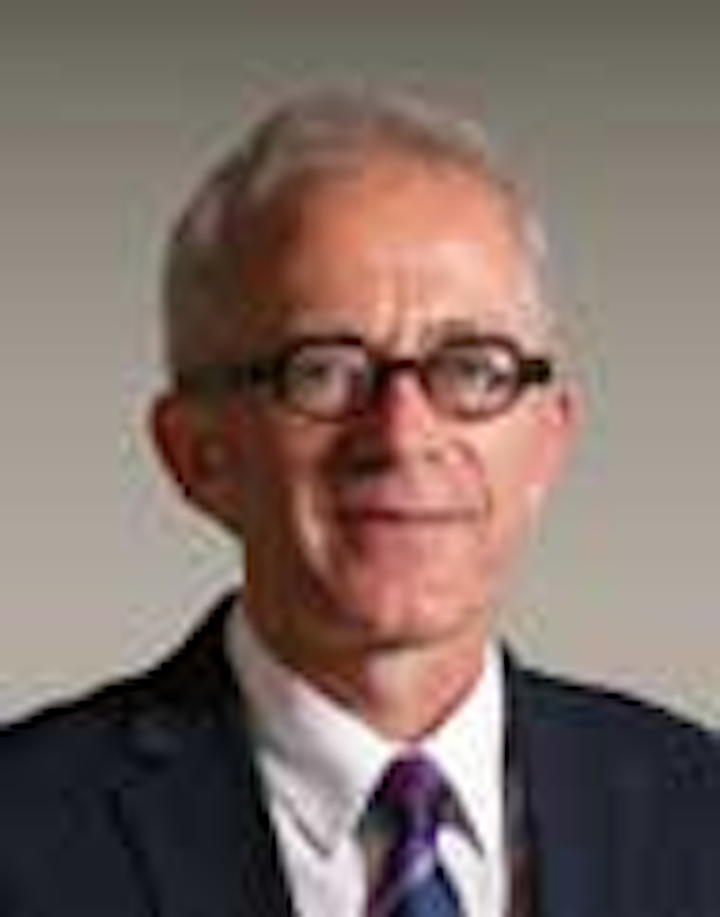 | | | |
| --- | --- | --- |
| | | Russell McCulley • Houston |
Spending on floating production systems (FPS) will double over the next five years, a period that will see a total of 121 floating production units installed, according to energy consultants Douglas-Westwood.
FPSOs will represent the lion's share of the market, both in numbers, with 94 installations between 2013 and 2017, and in capex, at $73.6 billion of a projected total $91 billion in spending.
FPS spending will reach $10.2 billion this year and steadily climb to $26.2 billion in 2017, Douglas-Westwood said. The firm cited a larger proportion of newbuilds and conversions compared to redeployments, higher-cost local content requirements, and general offshore industry inflation as factors in the projected increase.
Floating production in deepwater will total $58 billion, or 63% of the global FPS market, over the 2013-12017 period. Latin America will dominate in both spending, at $34 billion, and in the number of installations: 35, mostly FPSOs. Africa will see capex of $18.2 billion and 18 installations, most of which will be in deepwater.
"This is a complex, dynamic industry that is exiting a period of weakness and is now entering a new up-cycle," said Douglas-Westwood researcher and report author Hannah Lewendon. While the lingering European sovereign debt crisis could restrict access to financing or trigger further economic downturns, the report said, researchers remain "confident that the underlying long-term growth drivers will overcome the near-term issues. We are tracking over 200 potential future FPS deployment opportunities and over the period to 2017 we forecast that 121 installations will occur, with associated capex spend doubling compared with the previous five year period."
A separate report, from the International Maritime Association, noted a similar upswing in the floating production sector, with 73 FPUs currently on order and a total of 235 floating production projects being planned. According to the report,Floating Production Systems: Assessment of the Outlook for FPSOs, Semis, TLPs, Spars, FLNGs, FSRUs and FSOs, 27% of upcoming projects are in ultra-deepwater, 15% in water depths of 1,000-1,500 m (3,280-4,920 ft), and 58% will be in depths of less than 1,000 m.
Five speculative production floater orders have been placed over the past five years, the IMA report said, "reflecting optimism about the future market."
FPSO conversions fuel Singapore shipyard boom
Singapore shipyards are reaping the benefits of a resurgent oil and gas business, as work orders pour in for FPSO and FSO conversions, according to GBI Research. Traditional Singapore shipyards, including Keppel, Sembawang, Jurong and ST Marine, have captured about 70% of the global FPSO conversion business, the research firm said.
In July 2012, Keppel shipyard received three conversion contracts worth $82 million from Petro Vietnam Technical Services (PTSC), Perenco Group, and BC Petroleum. The PTSC job is for conversion of a tanker into an FPSO for use at the Thang Long and Dong Do fields in the Cuu Long basin offshore Vietnam, with a scheduled completion date of late 2013. Perenco is converting a tanker to an FSO unit to be deployed in the Lucina field offshore Gabon, and the BC Petroleum contract involves the conversion of a tanker to an early production vessel for the Balai Cluster of oilfields offshore Malaysia.
Conversion of a single hulled tanker into an FPSO costs around 10% of a newbuild unit, GBI said. "Oil and gas majors globally possess single hulled tankers that provide the perfect utility as converted FPSO vessels, which represent an ideal choice for marginal fields or small reserves where the amount of capacity required is low."
Heidelberg hits drawing board
Anadarko Petroleum Corp. has authorized Technip to begin the engineering, construction, and transport of the 23,000-ton truss spar hull for the Heidelberg field development in the Gulf of Mexico. The spar will have a capacity of more than 80,000 b/d of oil and 2.3 MMcm/d of gas. Detailed hull design and fabrication will be carried out by Technip's yard in Pori, Finland, while the company's operating center in Houston will provide the overall project management and engineering.
Heidelberg is in 1,620 m (5,310 ft) water depths in Green Canyon block 859. Anadarko operates with 44.25% interest, with partners Eni (12.5%), Apache (12.5%), Statoil (12%), ExxonMobil (9.375%), and Cobalt (9.375%). Sanction is expected mid-2013.
Prosafe adds semi to Jurong backlog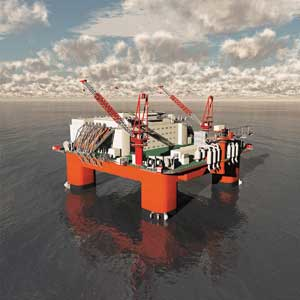 Prosafe'sSafe Zephyrus will be a GVA 3000E design similar to the Safe Boreas, pictured, under construction at Jurong Shipyard.
Prosafe has placed an order with Jurong Shipyard for a second harsh environment semisubmersible. Like theSafe Boreas, now under construction at the Singapore shipyard, the Safe Zephyrus will be based on the GVA 3000E design and equipped with a DP-3 system as well as a 12-point mooring arrangement, with accommodations for 450. Delivery is scheduled for late 2014 at a cost of about $350 million.
Sembcorp to deliver Oro Negro jackups
Sembcorp Marine subsidiary PPL Shipyard has inked contracts with Mexican oilfield services company Integradora de Servicios Petroleros Oro Negro for construction of two high-spec jackup rigs. The PPL Pacific Class 400 rigs are scheduled for delivery in 4Q 2013 and 1Q 2014 at a total cost of $434 million. Each is capable of operation in 400 ft (122 m) water depths and will accommodate 150 people.
Subsea 7 orders new DSV
Subsea 7 has signed a contract with Hyundai Heavy Industries for a newbuild dive support vessel to be delivered in 2015. The 123 m (403 ft) long DSV will have accommodations for 110 and an 18-man saturation system rated for 300 m (984 ft) with two moon-pool deployed three man diving bells and two 18-man hyperbaric lifeboats.
Talisman topsides in for upgrade
Talisman Energy has awarded AMEC a five-year "call-off" contract to provide brownfield engineering, procurement, construction, and commissioning services in support of Talisman's UK brownfield topsides projects. The contract will focus on Talisman's Northern and Central business areas in the UK North Sea, which together include 42 fields. AMEC did not disclose the value of the contract, which has an option for a two-year extension. The company has already launched the FEED for a new bridge-linked platform brownfield scope and upgrade of the existing Montrose Alpha platform, designed to extend the field life until 2030.