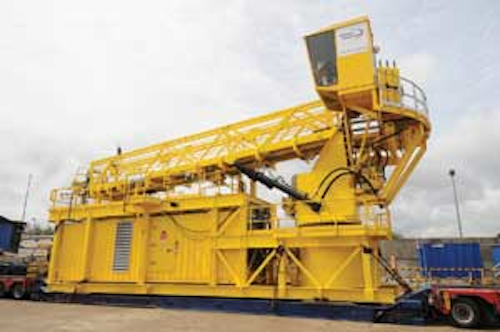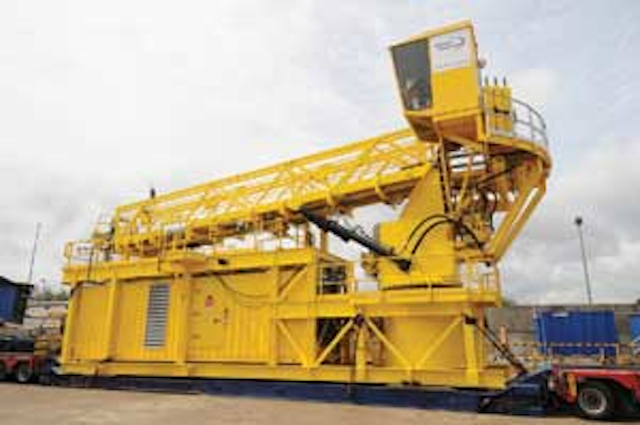 New free-standing offshore access system requires no vessel modifications.
Offshore Solutions B.V. (OSBV), the joint venture between AMEC and Cofely Nederland N.V, recently introduced a free-standing version of its Offshore Access System (OAS).
Using this new system, OSBV recently completed the first vessel-to-FPSO connection using a heave compensated gangway, with personnel transferred successfully between the MSStril Explorer (chartered by SeaHold GEOSHIPS Ltd.) and Shell Expro's Anasuria FPSO, with no safety incidents.
Some 24 operational connections were made, facilitating 294 individual crossings. The transfers were achieved while the MSStril Explorer carried out diving activities at the same time, demonstrating the flexibility of a vessel-mounted OAS.
The new free-standing design of the OAS allows quayside installation to be completed within 24 hours and eliminates the need for structural modifications to the vessel, previously required both above and below the deck.
Once installed on a suitable vessel, the free-standing OAS is ready for immediate operation, making it extremely suitable and more cost effective for short term contracts.
The Shell Anasuria project took less than seven weeks from the point of initial client contact, a testament to what can be achieved as a result of good relationships between client, vessel operator, OSBV and their respective sub-contractors.
To date, Offshore Solutions OAS' have enabled more than 6,500 operational connections, transferring in excess of 90,000 personnel to both fixed and floating installations in up to 3 m (about 10 ft) wave height, with a 100% safety record.
With its increased flexibility and ability to operate in heavy seas, the free-standing OAS is expected to open up a far more extensive range of opportunities for oil and gas operators around the world.
More Offshore Issue Articles
Offshore Articles Archives
View Oil and Gas Articles on PennEnergy.com