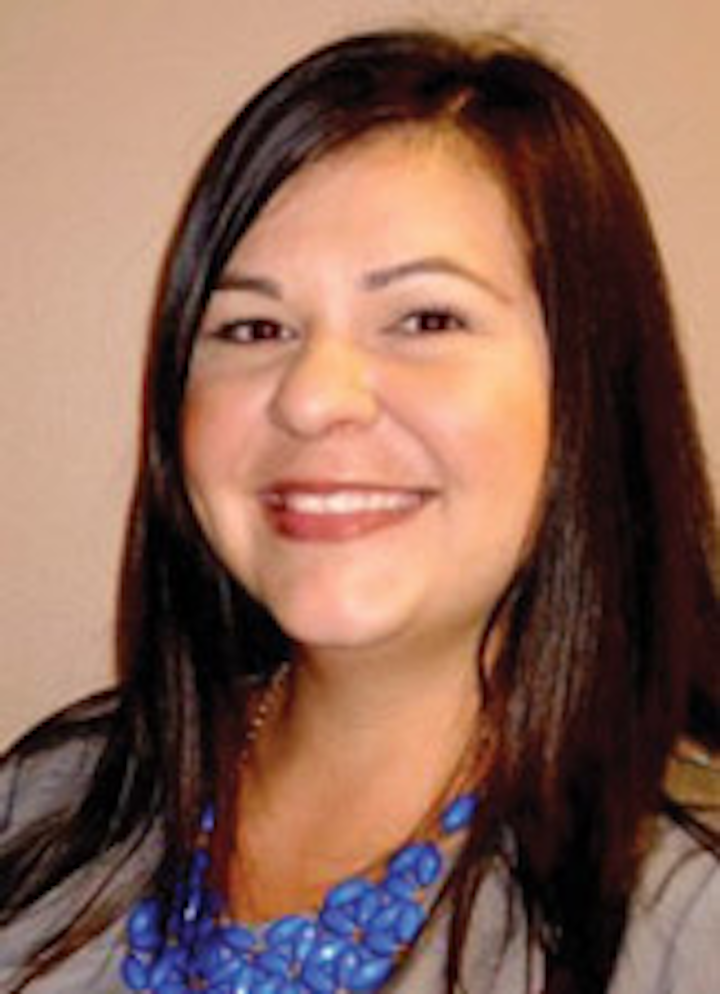 VESSELS, RIGS, & SURFACE SYSTEMS
Robin Dupre • Houston
Offshore accommodation market
The global offshore accommodation market has seen significant growth over the past five years, with persons on board (PoB) requirements increasing by 27% between 2009 and 2014, according to Douglas-Westwood London. Although the recent oil price decline has negatively impacted the accommodation market to some extent, the affect so far has been largely limited to demand for units supporting capex-related activities.
However, capex support, Douglas-Westwood added, is proportionally smaller in terms of total accommodation demand; of greater significance are the opex markets which will account for 69% of PoB requirements in 2015. Accommodation units are utilized to reduce downtime during periods of essential maintenance. In the current oil price environment, sustaining production levels is key; moreover, reducing downtime from vital maintenance programs will be essential. Douglas-Westwood analysis suggests growth within the accommodation market for units supporting opex activities will be sustained, with at 3% compound annual growth rate forecast to 2020.
With operators asking how they can increase worker efficiency, improving the level of crew welfare is a priority, particularly for international oil companies, according to the analyst. As the focus on welfare grows in prominence, newbuild accommodation units are being built with high levels of crew comfort in mind. Of particular focus is the maximum number of workers per cabin. The UK Health & Safety Executive is a driving force in this regards; the "Double Occupancy" standard limits cabins in accommodation units serving the UK continental shelf assets to a maximum occupancy of two workers per room, Douglas-Westwood stated.
Units sleeping four or more workers within the same room are becoming less desirable outside of price-sensitive regions such as West Africa or the Middle East. Interestingly, the provision of WI-FI and quality food are key criteria cited by operators in an attempt to please their workforce.
With the current oil price environment, the question is whether welfare will be sacrificed in favor of accommodation units with lower day rates. Potentially, there is a trade-off with regards to increasing worker efficiency through the provision of a comfortable offshore living space versus the need to reduce costs. The choice is likely to depend on the type of operator, their preferences, and regional regulations.
Transocean stacks two floaters
Transocean will scrap two rigs:GSF Aleutian Key and Sedco 707. These rigs are classified as held for sale. As a result of this decision, the company expects 1Q 2015 results to include an estimated non-cash charge of $90 million to $110 million, net of taxes. This brings a total of 18 floaters classified as scrapped, the company stated. Transocean plans to continue to evaluate the long-term competitiveness of its fleet, with additional rigs being identified as candidates for scrapping.
Farstad receivesFar Sleipner
Farstad Shipping ASA has taken delivery of subsea/construction vesselFar Sleipner from Vard Langsten.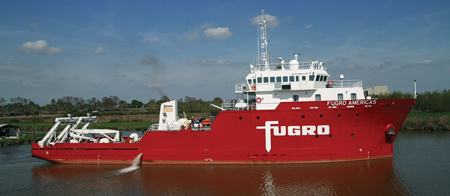 The 59-m long (194-ft)Fugro Americas can conduct a range of offshore services, including high resolution geophysical and light geotechnical surveys in water depths of up to 4,500 m (14,764 ft).(Photo courtesy Fugro)
The vessel, designed to operate to 3,000 m (9,842 ft) water depth, has an overall length of 142.6 m (468 ft), beam of 25 m (82 ft), and a deck area of 1,800 sq m (19,375 sq ft). The vessel is equipped with two offshore cranes, one with a lifting capacity of 350 tons. Furthermore, the vessel is arranged for three ROVs and accommodation for 130 persons.
The vessel will enter into a charter contract to Technip for a period of approx. 11 months, divided into two firm periods. Including mobilization and demobilization, Technip may use the vessel for as long as 16 months.
Fugro takes delivery of Fugro Americas
Fugro took delivery of the newbuild shallow-draft survey vessel,Fugro Americas.
TheFugro Americas is optimized for working in the Gulf of Mexico, Fugro said. However, it is also suitable for other geographical areas, being permanently mobilized and available for deployment throughout North and South America, as well as the Caribbean.
The 59-m long (194-ft) vessel can conduct a range of offshore services including high resolution geophysical and light geotechnical surveys in water depths of up to 4,500 m (14,764 ft).Fugro Americasis built to operate Fugro's new 4,500 m-rated Hugin 1000 AUV, Echo Surveyor VII.
Specialist equipment on the new survey vessel includes a dynamic positioning system and survey systems, including a deepwater EM302 multi-beam echo sounder for gas seep surveys.
Maersk Line orders seven ice-class vessels
Maersk Line signed a newbuild order with COSCO Shipyard Co. in Zhoushan China. The order is for seven 3,600 TEU (20-ft equivalent) container vessels. The vessels will have a length of 200 m (656 ft), width of 35.2 m (115 ft), and a 10 m (33 ft) draft. COSCO Shipyard and Maersk Line have agreed to keep the price confidential.
The order is the first step in the investment program announced by Maersk Line. Over the next five years, $15 billion will go into vessel newbuild, retrofit program, containers and other equipment. Maersk Line will then be able to add capacity in line with the growth in global container shipping demand as well as replacing less efficient chartered tonnage.
Maersk Line has ordered the vessels for Seago Line, its fully-owned container shipping line dedicated to short-sea services in Europe and throughout the Mediterranean region.
The vessels, built to trade in Northern Europe through sea ice, will provide Seago Line short-sea and feeder customers with competitive services, also in the winter. They will replace several container vessels, half the size or less of the newbuild.
The vessels will be delivered in April - November 2017. The order includes an option for two additional vessels to be declared within eight months. •