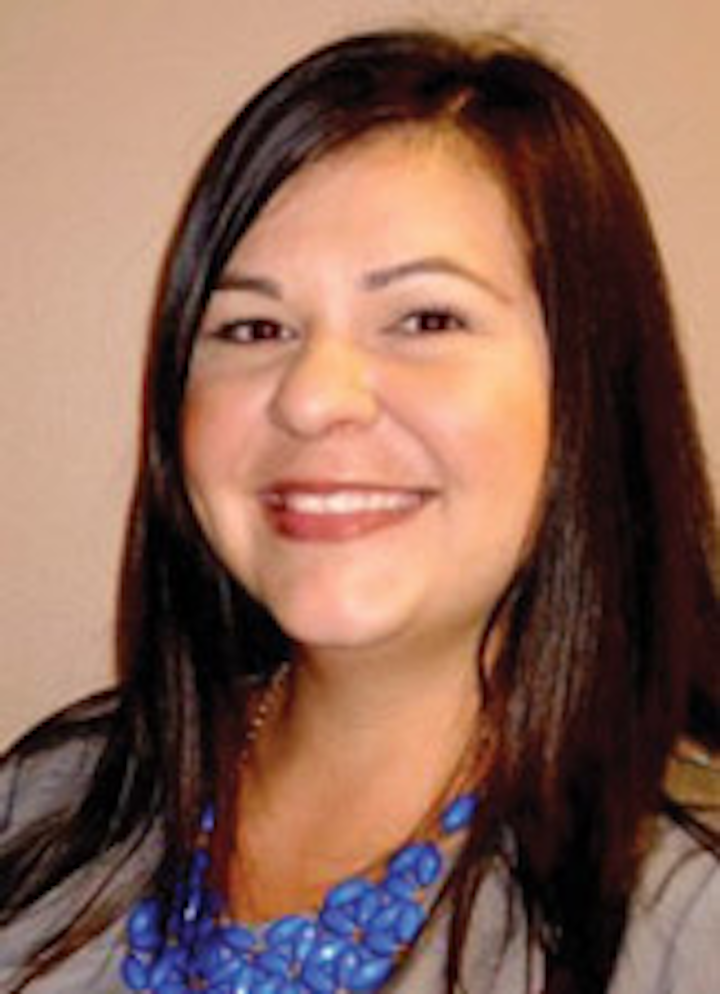 | | | |
| --- | --- | --- |
| | | Robin Dupre • Houston |
Steady FPSO capex foreseen for near term
Visiongain calculates the global capex on newbuild and converted FPSOs will be $8.65 billion this year.
The South American and West African regions will see the highest investments due to recent ultra-deepwater presalt discoveries. Other regions such as Southeast Asia have potential as more countries strive to balance diminishing onshore output with the development of new offshore reservoirs.
This level of capex is predicted based on the low rate of onshore discoveries and technological advances enabling deepwater and ultra-deepwater exploration and production.
Going forward, however, Visiongain expects the drop in oil prices and the completion of current FPSO application work will change market dynamics and reduce growth starting in two years. Even so, the market will attract "significant spending" for the next 10 years, so long as oil prices remain high enough to warrant investments.
Petrobras may consider canceling two FPSO orders
Petrobras may cancel two FPSO vessel orders. Reuters reports that the mayor of Rio Grande, Brazil, where the work is being done, said the consortium building the FPSOs has asked for more cash and that could prompt Petrobras to call a halt.
The report says Queiroz Galvão and IESA have required a 10% increase above the original price to accommodate change orders from Petrobras on the modifications to FPSOsP-75 andP-77.
The consortium is responsible for modules and integration with the converted VLCC hulls.
If completed, the FPSOs are scheduled for delivery in 2016 and 2017. Each will have production capacities of 150,000 b/d of oil. The vessels are targeted for the Buzios field in the Cessao Onerosa area, offshore Brazil.
First North Sea Cat D rig scheduled to sail in June
Songa Offshore has issued an update on the construction of its newbuild Cat D drilling rigs for Statoil in South Korea.
Petroleum Safety Authority Norway received the Acknowledgement of Compliance forSonga Equinox in March. The rig has since completed sea trials, and sponsons and blisters have been installed, as an inclination test indicated a heavier than expected light unit weight.
The rig is scheduled to start its transit in wet-tow mode to Norway in mid-June, with remaining third-party equipment installed during the voyage and prior to arrival in Norway.
It should be followed in August bySonga Endurance, once it has completed sea trials and installation of sponsons and blisters. The other two rigs, Songa Encourage and Songa Enabler, should leave the yard respectively at end-September and end-November.
The Cat D "ready-to-drill" cost estimate remains in line with Songa Offshore's previous estimate of $685 million per rig.
Crewing for all four rigs continues. The market for qualified personnel in Norway is strong, the contractor says, with significant interest for employment from qualified people.
Songa Offshore stresses that the yard's program has experienced significant delays and cost overruns. It plans to oppose any attempt to recover these overruns.
In the North Sea, the competition for the few drilling tenders available remains fierce, the contractor adds. It expects more rigs to leave the Norwegian continental shelf.
DNV GL unveils unmanned FLNG concept
Called "Solitude," the concept demonstrates how technological advances - most of the technology already within reach - can be combined to offer a 20% reduction in annual opex, only adding a few percent increase in capex, and at the same time increase the overall safety.
Equipment throughout the FLNG concept would be modularized and monitored from shore with much of the routine maintenance and fault correction carried out by self-programming autonomous inspection and maintenance units (robots). The topsides would have a system of rails that run along each process train, providing these robots with access to all the equipment.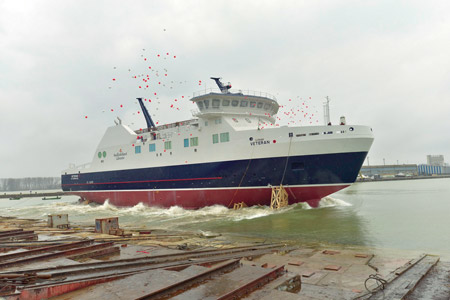 TheMV Veteran, an 80-m (262-ft) ice class Ro-Pax ferry, represents the first of a two-vessel contract, with a design stemming from a Canadian-Danish partnership between Fleetway and Knud E. Hansen. (Photo courtesy Damen Shipyards)
Damen Shipyards launches ice class RO-PAX ferry
Damen Shipyards recently launched theMV Veteran, an 80-m (262-ft) ice class Ro-Pax ferry. The vessel represents the first of a two-vessel contract, with a design stemming from a Canadian-Danish partnership between Fleetway and Knud E. Hansen.
"We are working very hard to deliver these ferries on schedule and on budget," said Damen Manager North America Jan van Hogerwou.
The first vessel is scheduled for delivery to the province in the fall of this year. Both ferries will be able to transport up to 60 cars and 200 passengers.
Wireless sensor networks act as eyes, ears and noses, feeding information to a condition monitoring system that overseas fault detection, proactive maintenance, and repair planning.
"While Solitude is a holistic concept, many of its solutions can be implemented independently - and some are already available today. These projects are our way of thinking out loud. Our aim is to present high-level concepts that can form a basis for discussion and be further developed in collaboration with the industry. We see Solitude as a new opportunity for the future," said Elisabeth Tørstad, CEO of DNV GL Oil & Gas.
Helix announces delivery ofQ5000
Helix Energy Solutions Group, Inc.'s wholly owned subsidiary, HelixQ5000 Holdings S.A.R.L., took delivery of the Q5000 semisubmersible well intervention vessel from Sembcorp Marine's Jurong Shipyard. In conjunction with delivery of the vessel, HelixQ5000 used the proceeds of the previously announced $250-million Q5000 credit facility to make the final shipyard payment. The remaining cash balance of the facility, approximately $148 million, will be used for general corporate and working capital needs. •