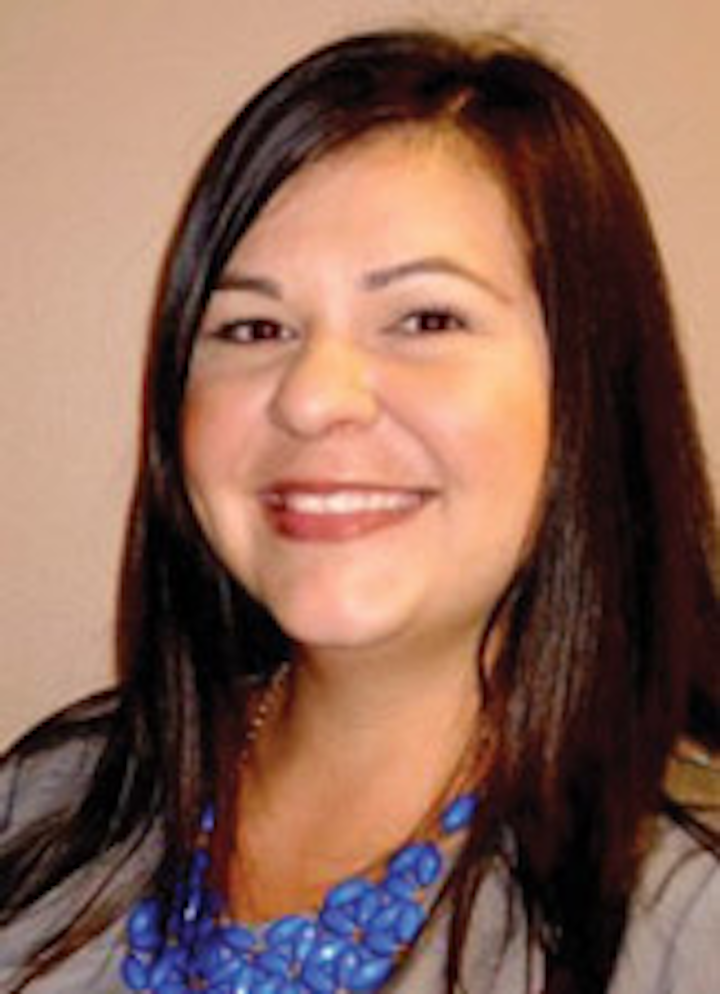 Robin Dupre • Houston
Helm report pinpoints workboat and OSV safety shortcomings
New findings show that 50% of crews working on offshore support vessels are willing to compromise safety rather than say "no" to clients or senior management, while nearly 80% believe commercial pressures could influence the safety of their working practices. The findings come from a new report on workboat and OSV safety commissioned by operations and maintenance management software specialist Helm Operations.
"The Impact of Crew Engagement and Organizational Culture on Maritime Safety in the Workboats and OSV Sectors" is the first maritime safety study specific to workboats and OSVs, and will be finalized in time for World Maritime Day 2015, on Sept. 26.
The independent report, summarizing six months of research by Dr. Kate Pike and Emma Broadhurst of Southampton Solent University, draws on original analysis of Port State Control detention records, feedback from 50 offshore companies, incident case studies, and input from leaders in best practice.
"This is a major contribution to knowledge in the industry, highlighting the link between the human element and safety performance in this distinct sector," says Ron deBruyne, CEO and founder of Helm Operations. "It tests often repeated regulatory assumptions, establishes the realities of workboat and OSV safety, and provides key recommendations aimed at improving maritime safety."
Despite the inherent risky nature of their work, many workouts are not bound by SOLAS or the International Safety Management Code. Both the Paris and the Tokyo memoranda of understanding data show that 27% of workboat deficiencies relate to certificates and documentation, the report says.
"This report identifies shortcomings in current safety cultures, and makes recommendations on how the workboat and OSV sectors can enhance and audit safe working practices," says deBruyne.
An online survey drawing on 50 key offshore companies saw 34% of respondents saying their company needed to offer additional operational and technical training.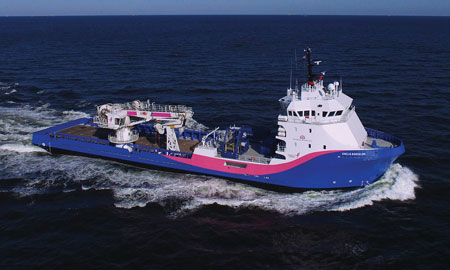 TheM/V Shelia Bordelon, a DP-2 ultra-light intervention vessel. (Image courtesy Bordelon Marine)
Bordelon Marine takes delivery of newbuild light-intervention vessel
Bordelon Marine has taken delivery of theM/V Shelia Bordelon, a DP-2 ultra-light intervention vessel.
This highly specialized vessel features an NOV 50-ton active heave compensating crane with 3,000 m (9,842 ft) of wire, a mezzanine deck with internal office and control rooms. The vessel can support two work class ROVs.
TheShelia Bordelon offers 6,200 sq ft (576 sq m) of clear, usable deck space, POB of 60, and two independent "thru-hull" USBL systems. The vessel is also equipped with four additional below deck Tier 3 generators, providing fully redundant power to the crane and ROV systems.
Seven Arctic heavy construction vessel shaping up for 2016
Construction of Subsea 7's state-of-the-art new heavy construction vessel, theSeven Arctic, is proceeding on schedule with the vessel targeted for delivery in 2016.
The vessel, which is in dry dock at Hyundai Heavy Industries in South Korea, is being readied for the installation of key capabilities, including a 600-ton vertical lay system (VLS) and a 900-ton crane.
Both the VLS and 900-ton crane are currently being assembled in South Korea by Dutch heavy construction equipment manufacturer, Huisman, ready for installation later in the year.
Chief among the vessel's specifications is a unique knuckle boom rope-luffing crane which can operate in a series of configurations, with a capacity of up to 900 tons. When combined with the 600-ton VLS, deck space of 2,600 sq m (27,986 sq ft), two work-class ROVs and a 7,000-ton underdeck basket for the storage of flexible pipe and umbilicals, theSeven Arctic will provide a step change in the management of ever more complex deepwater subsea field development projects.
Vard secures contract for one diving support and construction vessel for Kreuz Subsea
Vard Holdings Ltd. has secured a contract for the design and construction of one diving support and construction vessel for Kreuz Subsea group. The vessel will be of VARD 3 17 design, with a total length of 299 ft (91.2 m) and a beam of 701 ft (21.5 m), and has been developed especially for diving support and subsea construction duties.
The DP-2 class vessel will have a 100-ton active heave compensated offshore crane, and is prepared for ROVs. The diving system features a single bell system for a maximum of 12 divers, and can operate in water depths of up to 984 ft (300 m) with a surface diving spread suitable for air diving in up to 164 ft (50 m) depth. The diving accommodation is divided into three saturation living chambers. The vessel will be built according to latest SPS regulations, and can accommodate up to 105 persons.
Designed by Vard Design in Ålesund, Norway, and with hull construction to be carried out at Vard Tulcea in Romania, delivery is scheduled from Vard Søviknes in Norway in 2Q 2017.
Statoil assigns Odfjell Johan Sverdrup drilling program
Statoil has awarded two drilling contracts for the Johan Sverdrup field development in the Norwegian North Sea with a combined value of more than NOK 4.35 billion ($559 million).
Odfjell Drilling will provide the semisubmersibleDeepsea Atlantic and drilling services on a fixed drilling unit to be installed on the Johan Sverdrup drilling platform.
The three-year charter of theDeepsea Atlantic starts in March 2016, with six extension options. Value of this contract is just over NOK 2.5 billion ($321 million).
The rig will drill at least 13 pilot wells on the field prior to the planned production start in late 2019.
Statoil values the four-year contract for the drilling services (also with extension options) at NOK 1.85 billion ($237 million). Odfjell Drilling will support this operation from its office in Stavanger.
Aibel, Nymo in Grimstad, and National Oilwell in Kristiansand will collectively build the platform's drilling rig. In February, Aibel contracted Odfjell for engineering support for construction of the drilling platform. •