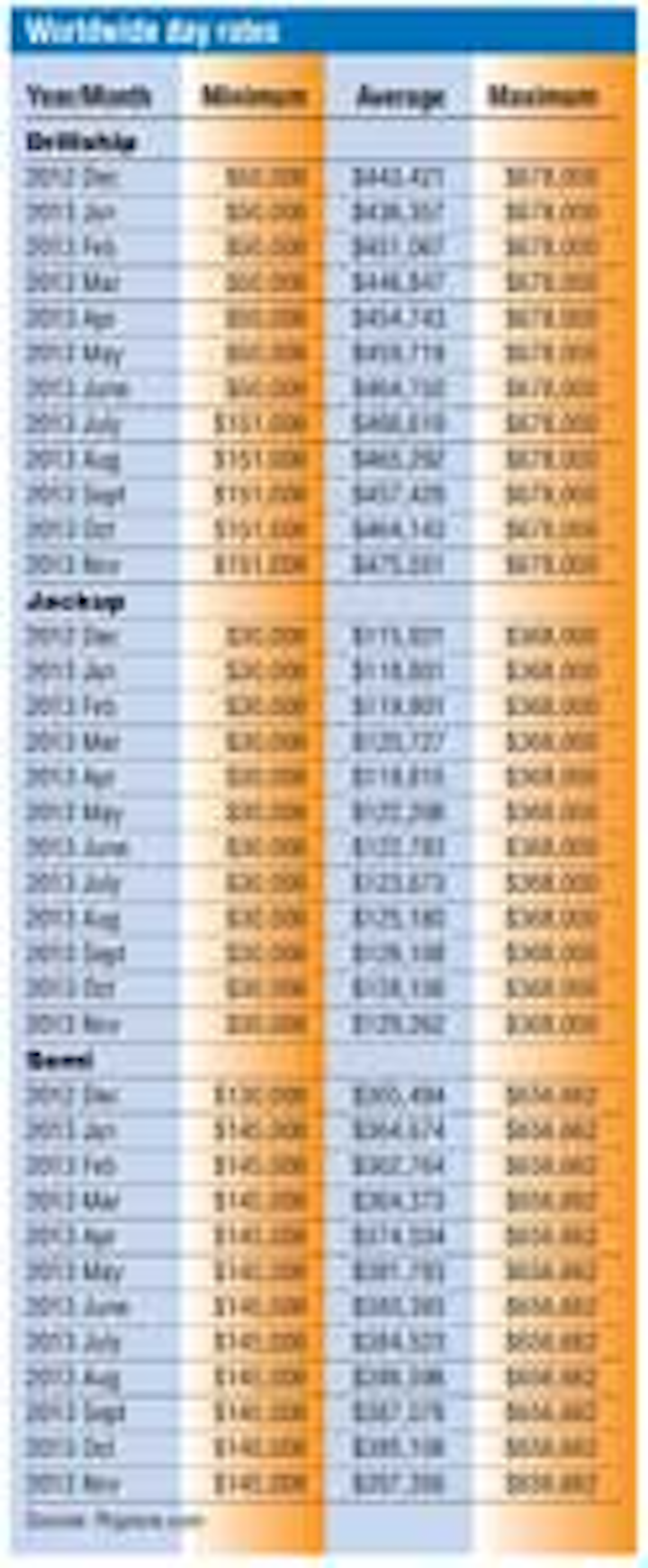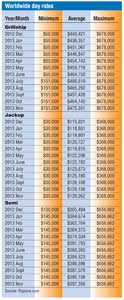 Click to Enlarge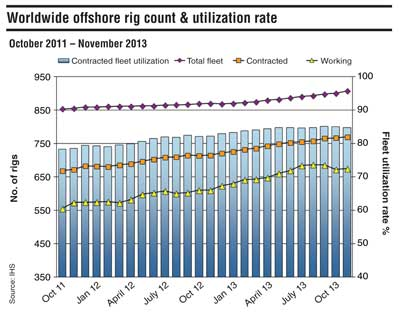 Click to Enlarge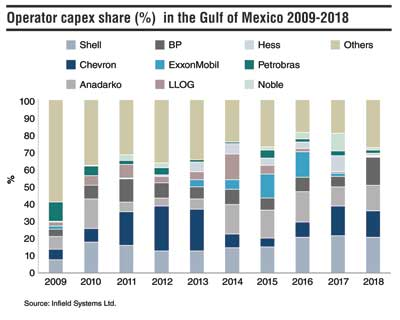 Click to Enlarge
This month Infield Systems looks at the operators in theGulf of Mexico (GoM) and their upcoming projects over the next five years. Shell is forecast to take over from Chevron as the largest investor in the GoM, with 18% of the total 2014-2018 capex. Chevron's capex share is forecast to decrease from 17% to 11%, securing the operator third place. This is primarily a result of Shell increasing its expenditure on Appomattox and Stones, while Chevron's Jack-St. Malo and Big Foot developments incurred the largest share of capex in the historic period, with the comparatively smaller developments of Moccasin and Tiger/Brontosaurus supporting forecast period capex.
Anadarko and BP are also significant capex investors from 2014-2018. Anadarko's capex pushes it into second place accounting for 15% of operator capex in the GoM, up from 8% in the historic period. Anadarko's forecast capex is driven by large developments such as Shenandoah and Heidelberg. BP's investment in Tiber and its continuing investment in Thunder Horse put it in fourth place, with a 9% share. ExxonMobil, LLOG, and Hess are the next largest companies in terms of forecast capex with 7%, 5% and 5% shares, respectively.
Smaller operators are expected to account for a declining proportion of capex. From a high of 53% in 2009, the contribution of operators outside the top 10 is expected to decline to an average of 20% in the final year of the forecast. The top 10 operators are expected to account for an average of 80% of Gulf of Mexico capex during 2014-2018.
The increasing spend by the larger operators in the region correlates with their continued efforts to conduct exploration and production activities in thedeeper waters in the Gulf of Mexico. Indeed, Shell's Stones development will be the deepest platform installed globally; the FPSO, one of two in the Gulf of Mexico, will be installed in 2,896 m (9,501 ft) of water in 2016. The top five developments by capex are all in water depths of more than 1,500 m (4,921 ft) with most in more than 2,000 m (6,562 ft).
- Kieran O'Brien, Energy Researcher, Infield Systems Ltd.