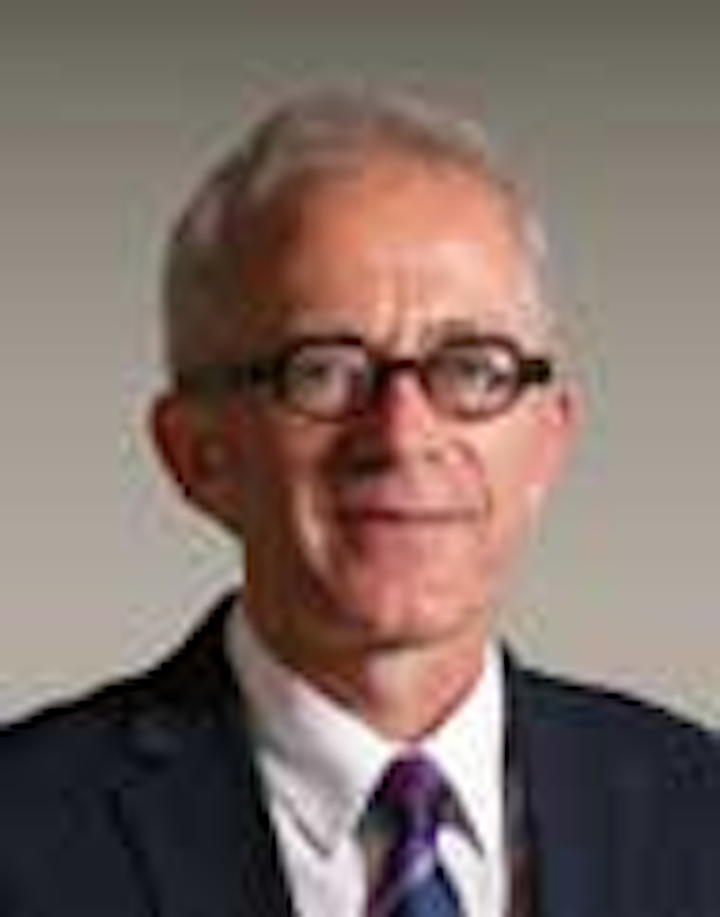 | | | |
| --- | --- | --- |
| | | Russell McCulley • Houston |
Transocean has awarded contracts worth about $1.24 billion to Sembcorp Marine subsidiary Jurong Shipyard for construction of two new ultra-deepwater drillships. Thedrillships will be based on the Jurong Espadon III design and capable of drilling in water depths up to 12,000 ft (3,658 m). Delivery is scheduled for 2Q 2017 and 1Q 2018. Transocean has options for up to three additional units of the same design.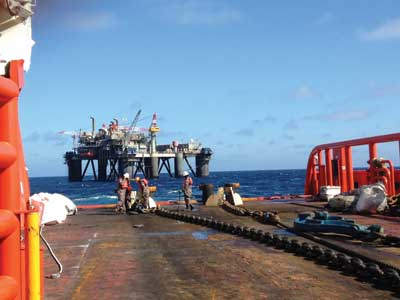 InterMoor has completed decommissioning and removal of theATP Innovator from the Gomez field in Mississippi Canyon block 711. Formerly the Rowan Midland semisubmersible drilling rig, the unit was acquired by ATP, reconfigured as a production platform, and installed in 3,000 ft (910 m) of water in 2006. ATP walked away from the platform and field last year amid mounting legal troubles related to the independent's bankruptcy case; responsibility for removing the installation abandoning the site apparently fell to previous lease holder Anadarko Petroleum Corp. InterMoor's work scope included disconnecting 10 risers/umbilicals, disconnecting 10 mooring lines, and towing the platform to Ingleside, Texas.
Keppel to build 500-ft depth capacity jackup
Keppel FELS has reached an agreement with TS Offshore to build a high-specification jackup capable of operating in water depths up to 500 ft (152 m). The $500-million rig will be the first built to Keppel's new KFELS N Plus design and among the first jackups manufactured for such depths, Keppel said. Delivery is scheduled for 1Q 2017. The jackup is expected to be deployed in the easternChina Sea but will be suitable for North Sea operation as well, Keppel said. The N Plus design is an enhancement of Keppel's KFELS N-Class jackup, three of which have been operating in the North Sea.
Bergen Group reduces shipbuilding exposure
Norway's Bergen Group has sold two in-the-works shipbuilding projects to the shipyard group Kleven in as part of Bergen's ongoing effort to scale down – and eventually exit – the shipbuilding arm of its business. The sale involves contracts between Bergen Group Fosen and Volstad Maritime, signed in 2012, for two offshore construction vessels of the ST 259 CD design. The hulls are under construction at Daewoo's shipyard in Romania and are scheduled to arrive at Kleven's yard in Norway later this year for outfitting and completion. Bergen Group will remain with a limited guarantee commitment until the vessels are delivered in the first half of 2015.
Bergen Group CEO Asle Solheim said the sale was part of a strategy to reduce the company's exposure in newbuilding and refocus its efforts on "maritime and offshore services-related business." Volstad Maritime participated in the negotiations and expressed satisfaction with the transfer of contracts. "Kleven is a highly competent yard and we are confident that the vessel will be delivered at the highest quality," the company said in a release.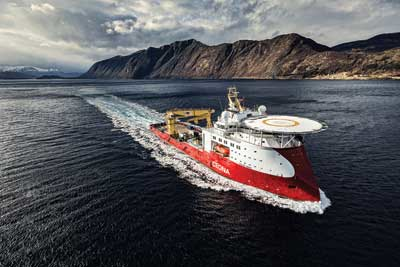 Ulstein Verft has delivered the offshore construction vesselPolar Onyx to Norway's GC Rieber Shipping. Based on the Ulstein SX121 design, the 130-m (427-ft) long and 25-m (82-ft) wide newbuild has been chartered to Ceona for five years, with options for up to five additional years. Polar Onyx was scheduled to sail to the Huisman yard in Schiedam, the Netherlands, for final outfitting that will include a 275-metric ton vertical lay system capable of installing pipe in water depths up to 3,000 m (9,843 ft) and two new high-specification work class ROVs. The vessel's first assignment will be working for Petrobras on deepwater pipelay projects offshore Brazil.
New pipelay vessel launched
IHC Merewede launched the pipelay vesselSapura Topázio at a naming ceremony in the company's Krimpen aan den Ijssel shipyard in the Netherlands. The 550-metric ton capacity pipelay vessel is a sister ship to the Sapura Diamante and the second of a series of five vessels ordered by the SapuraKenkana and Seadrill joint venture Sapura Navegação Marítima. Upon delivery, Sapura Topázio will join the Diamante offshore Brazil to work for Petrobras.