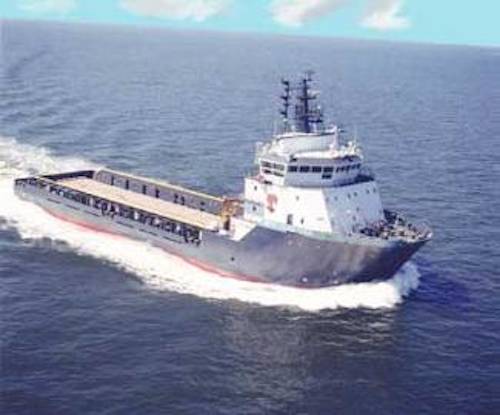 Supply boat operators hope for drilling increase
ByJaime Kammerzell
Associate Editor
As oil prices soared to over $35/bbl and natural gas to more than $5/Mcf, with a one-day high near $20/Mcf in late February, you might expect drilling to pick up and the demand for offshore support transportation to rise accordingly. But the uncertain economy, war with Iraq, and doubts about long-term energy prices are preventing oil companies from taking the drilling risk.
A major concern for support vessel owners in the Gulf of Mexico is a perceived lack of drilling prospects. Have the oil companies really drilled out the Gulf of Mexico? High energy prices, ice cold winters that have drained US gas reserves to record lows, and low-cost day rates indicate that there should be up to 30 more rigs running in the GoM, according to Ralph MacIngvale of Southern States Offshore. Yet most operator budgets don't call for significant increases in drilling in 2003.
null
Also, in the past several years, the consolidation of major operators into so-called supermajors has hit the offshore drilling industry hard. The mergers have delayed projects that were in the planning stages and prompted the supermajors to reevaluate their prospects and where they want to put their money for the best return. The effect has taken a tremendous amount of money out of the vessel marketplace.
Not all hope for a profitable support vessel future is lost, however. Peter Callais of Abdon Callais says, "We do a fair amount of seismic support work, and we've seen quite an up-kick in demand, which is a good sign. It is a leading indicator because oil companies need the seismic information before they drill."
Deepwater risks and rewards
While the Gulf of Mexico has suffered more than international arenas, there are a lot of prospects to be drilled in the deeper water. But deepwater drilling also has slowed recently as oil companies evaluate the significant cost and risk.
Despite the drilling lull, a significant number of deepwater vessels continues to be built. Those boats are designed to work the Gulf of Mexico shelf as well as deepwater and will be more economical to operate.
Bigger, nicer, higher-capacity is the future of Gulf of Mexico, as well as international boat building. Newly built boats will carry 8,000-10,000 bbl of liquid mud and 8,000-10,000 bbl of dry bulk capacity, and new boat decks will be larger than some of the boats working today. Propulsion, fixed propulsion, Z-drive, DP-0, DP-1, and DP-2 also are features of the newbuilds, according to Robert Socha at Bollinger Shipyards. These newbuilds will be in high demand because they can do much more in one trip and stay out longer.
As the majors go into ultra-deepwater, they will free up the shelf for the independents. The US Minerals Management Service royalty relief is expected to stimulate natural gas drilling in the shallower, previously explored GoM. Natural gas has the potential to be a big driver in the vessel industry – maybe not in dollars spent, but in activity – in the coming years, said Callais.
2003 survey data
This year's survey includes 1,028 offshore supply vessels from 20 companies. The second column indicates the vessel type: anchor handling/tug supply, anchor handling tug, multi-functional support vessel, platform supply vessel, and supply.
Each listing includes the owner of the vessel, the number and type of vessel, size range, horsepower range, year built, builders, and location of the vessels, if the information was supplied or found.

Click here to view survey data in PDF.
The information presented in this survey appears as participating companies submitted it, with the exception of some data taken from the World Wide Web.