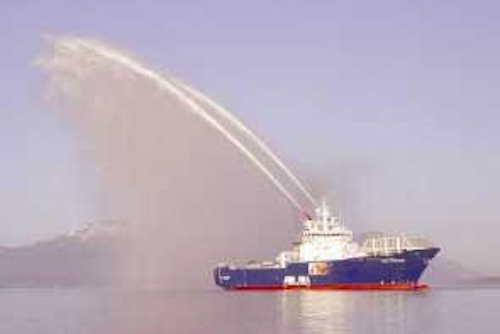 Judy Maksoud • Houston
Contracts out for Enfield FPSO
Woodside Energy Ltd. let the first major construction contract for the Enfield oil development off the North West Cape in Western Australia in early July.
The company signed a contract for FPSO hull construction with South Korea's Samsung Heavy Industries Co. Ltd.
Woodside Enfield Area Development General Manager Duncan Clegg said design work on the hull would start before environmental approvals and a final investment decision to ensure the project remained on schedule.
The 260-m-long vessel will have a double hull, dwt of about 150,000 metric tons, and storage capacity of 900,000 bbl. It will be self-propelled and able to move off location in bad weather.
In mid July, Woodside awarded Fluor Corp., in alliance with AMEC plc, a contract for front-end engineering and design work and related services for the Enfield FPSO. The award includes an option for an extension for Fluor and AMEC to undertake the full engineering, procurement, and construction management.
The facility, which will come online in 4Q 2006, will operate in 2,000 ft water depth.
The Enfield project is in permit WA-271-P, 40 km northwest of Australia's North West Cape. Woodside has a 100% interest in the permit, which includes the Enfield, Vincent, and Laverda discoveries. The fields' combined proven oil reserves are estimated at 146.4 MMbbl. The combined probable scope for recovery is estimated at 103.1 MMbbl.
A decision on environmental approval for the project under commonwealth legislation is expected soon. Woodside expects to make a final investment decision in 2Q 2004.
Standby vessel begins charter for Statoil
Simon Møkster Shipping named the Stril Poseidon, its new standby vessel, at the Langsten Verft shipyard in western Norway in early July. The Stril Poseidon, which Simon Møkster describes as the world's most advanced standby vessel, began work on Aug. 1 as part of area-wide emergency response measures for the Halten Bank area of the Norwegian Sea.
null
The vessel is equipped to pull lifeboats directly onboard via a special stern slipway. The slipway will normally be used to launch and retrieve the man-overboard boat on the ship, which can carry 370 people – equal to the number of berths on Statoil's Heidrun platform. Simon Møkster Shipping developed and patented the stern slipway solution with Vik og Sandvik and Langsten Verft.
The Stril Poseidon was built to fulfill an eight-year charter from Statoil.
Jumbo builds Jascon 5
On July 20, 2003, the 800-metric-ton Huisman revolving mast crane was loaded onto the MV Jumbo Challenger in Rotterdam to be shipped to Singapore, where it will be installed onboard the MV Jascon 5.
The Jascon 5 is a self-propelled DP-3 pipelay/construction/accommodation barge being built at the Sembawang Shipyard in Singapore. The 140-m-long hull was completed in China and arrived in Singapore in March 2003.
null
The new barge is designed for most sea state conditions. The dynamic positioning system features eight azimuth thrusters. A DP-3 class Kongsberg Simrad dynamic positioning system controls the vessel. The barge can work on an eight-point mooring system at a limited working draft of only 3.4 m, which is especially useful when making pipeline shore approaches. The pipelay equipment has a capacity of 4-in. to 48-in.-diameter pipe.
The Huisman mast crane can revolve with a full load of 800 metric tons. A pedestal crane and an American Hoist crawler crane of 225 tons will be able to handle pipe loading and general duties. Hotel capacity is listed at 350 people.
Offshore Contractors Ltd. (Offcon), an international offshore engineering and contracting organization owned by the Seatrucks Group, will operate the Jascon 5. Offcon will take delivery of the Jascon 5 in December 2003.
Cross Maritime made the Cross Mar-14 multi-purpose barge available for long- and short-term rental contracts in August. The ABS-classed barge is 250 ft by 72 ft by 16 ft with a 4/6 point mooring system and features a 300-ton crawler crane and helideck. The barge can accommodate 60 people. The Cross Mar-14 can be used for dive support, construction, and salvage projects. The barge can also transport subsea packages and perform wet hand-offs to installation vessels in the field. The Cross Group's objective is to offer the barge as a cost-effective work platform on a turn-key rental basis. Construction is being completed at the Cross Group facility in Houma, Louisiana.