VESSELS, RIGS, & SURFACE SYSTEMS
GustoMSC has introduced the NG-3500X, the latest of the company's NG series self-propelled jackup designs.
May 4th, 2016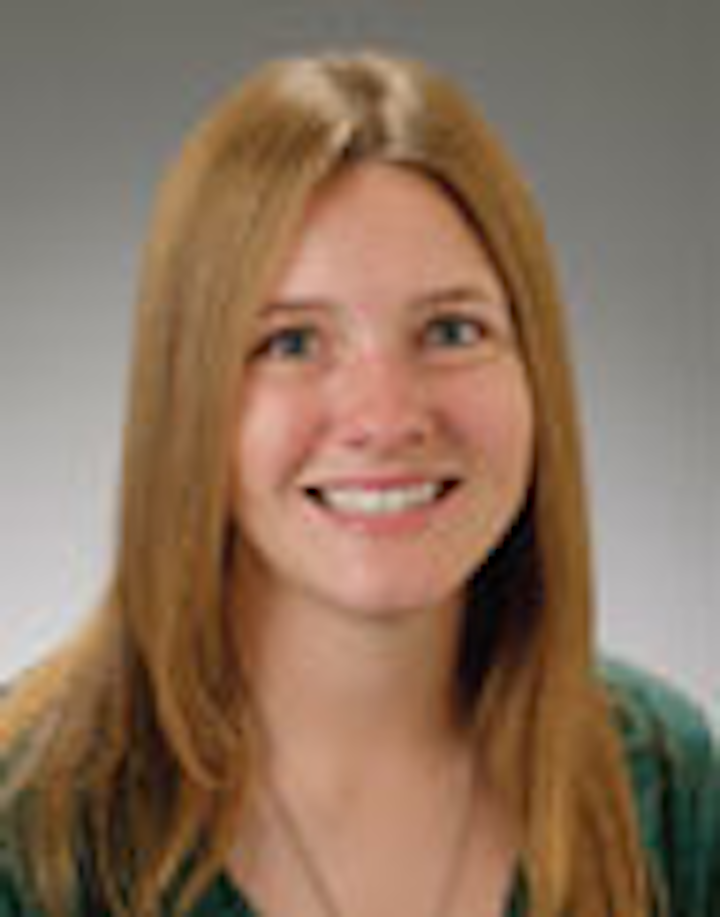 | | | |
| --- | --- | --- |
| | | Jessica Tippee • Houston |
GustoMSC unveils dual-role jackup
GustoMSC has introduced the NG-3500X, the latest of the company's NG series self-propelled jackup designs. The new version is based on the proven NG-2500X and NG-1800X, and comes in two distinct versions for accommodation/services and well intervention.
NG-3500X, which can operate in a water depth of up to 80 m (262 ft), is targeted at maintaining and making interventions in mature fields and associated infrastructure in the Middle East and Southeast Asia. In these regions field conditions are characterized by deeper water and larger anticipated penetrations. Before, this was undertaken by conventional drilling jackups and work barges with associated rates/operational restrictions.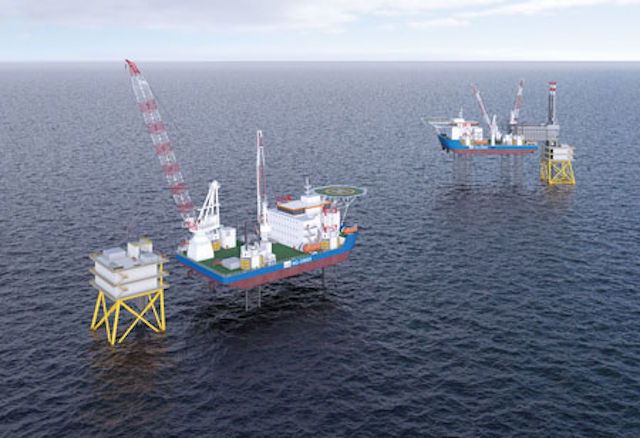 The NG-3500X jackup design can be used for either accommodation/services or well intervention. (Courtesy GustoMSC)
GustoMSC claims the NG-3500X provides a safe, stable, and solid platform to work from, designed with survival capability in mind. It can remain offshore when adverse weather conditions occur, resulting in more workable days, improved efficiency, and reduced non-productive hours during operational charters. Other features include good maneuverability (and an optional DP system), a transit speed of up to 8 knots, and added safety when using the VSD jacking system.
In one guise the NG-3500X is a multi-purpose platform with various crane options for any type of service, from simple maintenance jobs, accommodation and support to light well intervention. Its large free main deck - around 1,200 sq m (12,916 sq ft) - is designed for flexibility in transporting equipment and materials to and from offshore locations, location of an additional accommodation block or modular well intervention spread.
The other version is for heavy well intervention and light drilling. The X-Y skidding system provides a large drilling envelope of 15.2 m x 7.3 m (50 ft x 24 ft) and additional deck space as it raises the entire cantilever and drill floor structure above the main deck by around 3.5 m (12 ft).
WJM to engineer mobile offshore support services vessel
William Jacob Management Inc. (WJM) has secured a contract to complete the detailed engineering and design of its first mobile offshore support services vessel, the MOSS V. Northport Marine LLC will be the first to receive delivery of the new concept vessel, scheduled for completion in 1Q 2018.
The MOSS V is a self-propelled vessel converted from a jackup drilling rig. Potential applications include rigless P&A, construction support, floatel, storm damage repair, decommissioning, wireline, workover, support of a skid off rig, and maintenance.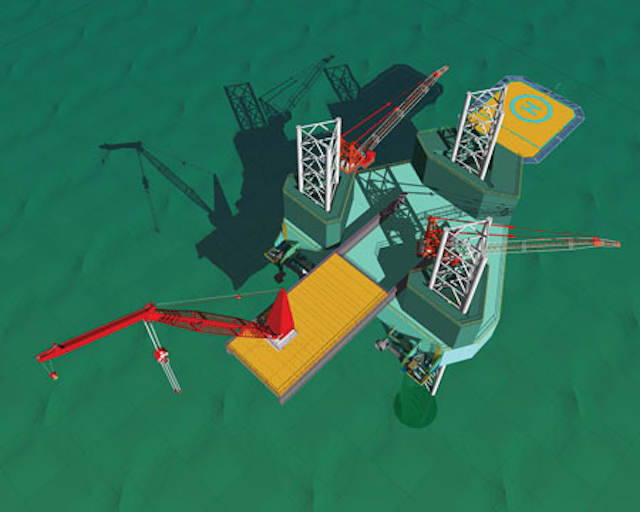 The MOSS V is a self-propelled vessel converted from a jackup drilling rig. (Image courtesy William Jacob Management)
WJM will provide the engineering design and construction management for the conversion and refit of a candidate vessel, several of which have been identified. The vessel is designed to operate in 350 to 400-ft (107 to 122-m) water depths. It will feature a 10,000-sq ft (929-sq m) open deck, 2,000-sq ft (186-sq m) enclosed machine and welding shop, 500-ton crane, helideck, and 85-person living quarters.
Michael Duffy, president of WJM, said: "The MOSS V is a self-propelled vessel, with all the advantages of a heavy, robust standard jackup drilling rig, but with the added design benefits of self-propulsion, 10,000-sq ft deck space, and ability to undertake a wider variety of work in deeper water. Its versatility makes the MOSS V a one-stop shop for a variety of offshore requirements."
Keppel FELS delivers two jackups to Mexico
Keppel FELS Ltd. has delivered two KFELS B Class-design jackup drilling rigs to Grupo R. TheCANTARELL Iand CANTARELL II rigs will be chartered to PEMEX for operations at the Cantarell oil field offshore Mexico. They are the first two of five jackup rigs that Keppel FELS is building for Grupo R. With the two rigs delivered, the company said that there will be 10 KFELS B Class rigs working in Mexican waters, two of which are directly owned by PEMEX. The KFELS B Class jackup is designed to operate in water depths of up to 400 ft (121 m) and drill to depths of 30,000 ft (9,144 m).
DSME delivers final Cat D rig
Songa Offshore has taken delivery ofSonga Enabler from Daewoo Shipbuilding & Marine Engineering in South Korea. This is the last in a series of four Category D semisubmersible rigs built for and contracted to Statoil for programs offshore Norway.
Songa Enabler will sail to Norway to start an eight-year drilling contract with Statoil, with the first assignment this summer on the Snøhvit field in the Barents Sea. The transit will take place with tow-assist and the rig will arrive in Norway with all third-party equipment installed and ready for the client's final acceptance testing.
As with the earlier deliveries,Songa Enabler is a sixth-generation, harsh environment, fully winterized, midwater rig designed for year-round drilling, completion, testing and intervention operations in water depths up to 500 m (1,640 ft). It is certified DP-3, and according to Songa features a "state-of-the-art" drill floor and efficient layout providing an improved working environment.