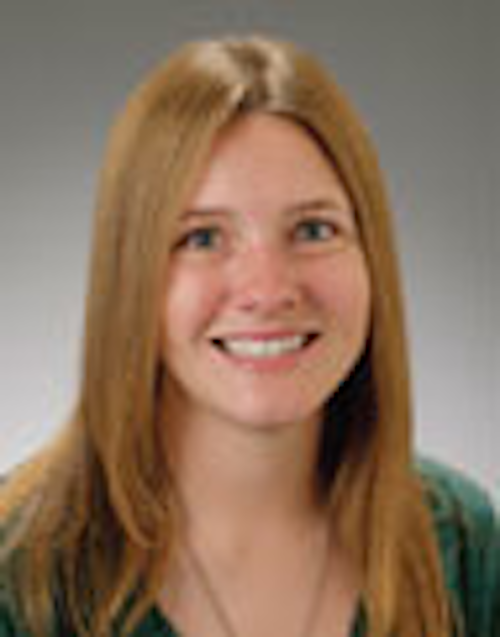 | | | |
| --- | --- | --- |
| | | Jessica Tippee • Houston |
On Nov. 14, 2016, thePFLNG SATU, Petronas' first floating liquefied natural gas (FLNG) facility, achieved first gas at the deepwater Kanowit field offshore Sarawak. The introduction of gas from the KAKG-A central processing platform at the field ignited the PFLNG SATU flare tower at the height of 130 m (427 ft). This is the world's first FLNG vessel in operation.
Adnan Zainal Abidin, Petronas' acting vice president LNG Assets, Development & Production, said the first gas milestone signified the commencement of commissioning and startup for the FLNG facility that will soon progress toward commercial operations and first cargo.
"We have come a long way with our partners to deliver a game changer in the global LNG business," he said. "The shared vision forPFLNG SATU to monetize gas resources uneconomical to develop via conventional means is an achievement all can be proud of."
PFLNG SATU was constructed at the Daewoo Shipbuilding & Marine Engineering Co. Ltd. shipyard in Okpo, South Korea. (Courtesy Petronas)">
ThePFLNG SATU was constructed at the Daewoo Shipbuilding & Marine Engineering Co. Ltd. shipyard in Okpo, South Korea. (Courtesy Petronas)
On May 14, 2016, the FLNG vessel began the 2,120-nautical mile journey from the Daewoo Shipbuilding & Marine Engineering Co. Ltd. shipyard in Okpo, South Korea, to the Kanowit gas field, 180 km (112 mi) offshore.
Fitted with an external turret for water depths of between 70 m and 200 m (230 ft and 656 ft) deep, the vessel has a processing capacity of 1.2 MM mtpa.
Designed to last up to 20 years without dry-docking, the 365-m x 60-m x 33-m (1,198-ft x 197-ft x 108-ft)PFLNG SATU has the flexibility to be redeployed to multiple locations to better access marginal and stranded gas fields of Malaysia. The DSME-Technip consortium performed the engineering, procurement, and construction work for the vessel and topsides.
Keppel christens two FPSOs
Keppel Shipyard Ltd. recently held naming ceremonies for two FPSOs in Singapore. The first,Karapan Armada Sterling III, will be delivered to Armada Madura EPC Ltd., the joint venture between Shapoorji Pallonji Group and Bumi Armada Berhad. The spread-moored FPSO unit will be deployed to the Madura BD field offshore East Java, which is operated by Husky-CNOOC Madura Ltd.
This vessel marks the third conversion/upgrading project undertaken for the Shapoorji Pallonji and Bumi Armada joint venture to-date, with the previous beingArmada Sterling and Armada Sterling II.
Bumi Armada CEO Leon Harland said: "TheArmada Sterling III FPSO is a unique project as she is the world's first floating facility that has a large sulphur processing plant installed capable of producing molten sulphur. The FPSO is able to process approximately 25 metric tons (28 tons) of sulphur per day."
The shipyard's work scope included refurbishment and life extension works; upgrading living quarters to accommodate 80 personnel; fabrication and installation of mooring systems; as well as the installation and integration of topsides process modules.
TheKarapan Armada Sterling III is designed to process 110 MMscf/d of gas and 7,500 bbl of oil condensate. It has a 12-point spread mooring arrangement and has a storage capacity of 370,000 bbl.
The second FPSO, theArmada Olombendo, will be delivered to Bumi Armada Berhad for operations offshore Angola. Keppel Shipyard converted a very large crude carrier tanker into the vessel that measures 382 m (1,253 ft) in length with the external turret and 58 m (190 ft) in width. The work scope included refurbishment and life extension works, upgrading of living quarters to accommodate 100 personnel, fabrication and installation of an external turret mooring system as well as the fabrication, installation, and integration of topsides process modules.
The FPSOArmada Olombendo has a design life of 20 years and will be deployed at the Eni Angola-operated block 15/06 East Hub field development. It has a crude oil production capacity of 80,000 b/d, 120,000 b/d of water injection, 120 MMscf of gas handling, and has a net storage capacity of 1.7 MMbbl.
GE, Maersk Drilling to pilot analytic-driven project
GE and Maersk Drilling have formed a partnership to collaborate on a data analytic-driven pilot project with the aim to increase drilling productivity and reduce maintenance costs by up to 20%. The two companies have collaborated to deploy SeaStream Insight, GE's marine asset performance management technology, powered by Predix.
According to Jesper Kjær Hansen, chief information officer of Maersk Drilling, big data projects will play an important part in the future of offshore drilling. "We are now starting the journey that will eventually bring us to a point where an installation on every rig will gather and analyze data from hundreds of sophisticated sensors as a part of the daily operations," he said. "We are beginning to make the industrial internet of things a reality."
The pilot project will be carried out on one of Maersk Drilling's XLE jackup rigs and will last for 12 months. Currently, the project has reached its first milestone, with data collected from the rig currently being processed and analyzed online.
Operational sensor data from critical equipment is connected to a historian, a specialized server that stores the data needed to model the blueprint of the drilling operation. By building this "digital twin," the digital software can then help compare assets to assets and provide access to vessel performance against the ideal state. Big data is also translated into dashboards with a view of a vessel, with the aim of helping operators make more informed decisions.
Due to algorithms and data-processing capability, SeaStream Insight is said to be able to predict the future state of critical asset health, therefore spotting inefficiencies or detecting potential failure earlier, up to weeks ahead. Operators are given warnings designed to help mitigate potential problems in advance.
In addition to enhanced productivity, SeaStream Insight will also allow operators to maintain equipment in a more efficient manner, GE said. As the "predictivity" allows transition from prescriptive (calendar-based) to predictive maintenance, it says it can help reduce excessive maintenance and costs for Maersk Drilling.
Tim Schweikert, president and CEO of GE's Marine Solutions, said: "With the present period of prolonged energy price instability, we believe data analytics tools provide the right technology that will help the industry going through current downcycle and maintain sustainable growth for the future."