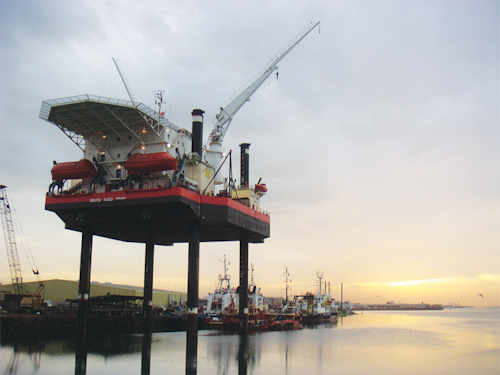 (Courtesy Gulf Marine Services)
Offshore staff
ABU DHABI, UAE – Gulf Marine Services has won a 6.5-month contract for a K-Class (Small) self-elevating support vessel (SSEV).
The client is an international EPC contractor: GMS will provide support for offshore activities on behalf of a Middle East NOC.
The vessel has already mobilized to UAE waters for the project.
GMS's K-Class fleet is now 83% occupied. Its SSEVs are four-legged, self-propelled vessels capable of operating in water depths of 45-80 m (147-262 ft) depending on leg length, with no need for tugs or similar support vessels for moves between locations in the field.
10/23/2019