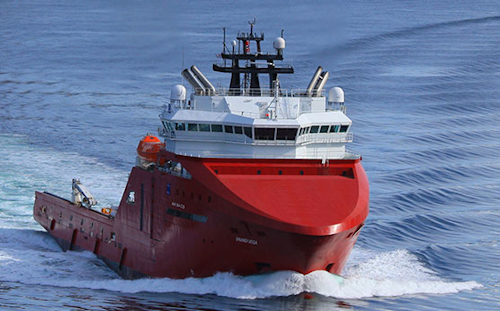 (Courtesy DOF ASA)
Offshore staff
STOREBØ, Norway – Equinor Energy AS has exercised a six-month option for DOF ASA's anchor handling tug supply Skandi Vega.
This is connected to the framework agreement awarded in 2018.
The vessel will be used firm from mid November 2019 to mid May 2020.
According to CEO Mons Aase, the Skandi Vega has worked for Equinor since 2009.
10/18/2019