Damen refits heavy-lift jackup
Jun 5th, 2019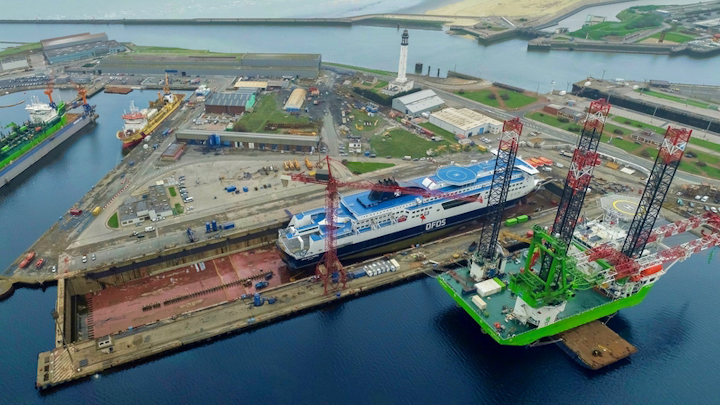 Damen Shipyards Group
Offshore staff
GORINCHEM, the Netherlands – DEME Offshore's newest heavy-lift jackup Apollo has completed a one-month conversion project at Damen Shiprepair Dunkerque.
This project involved the installation of a moonpool on the main deck. The moonpool installation involved creating an opening right through the center of the vessel, from the main deck down through the engine stores and finally through the hull.
According to Damen, to achieve this without compromising the structural integrity of the 87.5-m (287-ft) Apollo the work was done in a strict sequence based on strength calculations of the jackup's structure to manage the weight distribution.
Before the works could begin, the vessel had to be maneuvered alongside the quay and then jacked up. This allowed the work to be conducted from a pontoon positioned directly beneath the hull, Damen said. 
The Apollo is now in Scotland for a wind farm installation project.
06/05/2019