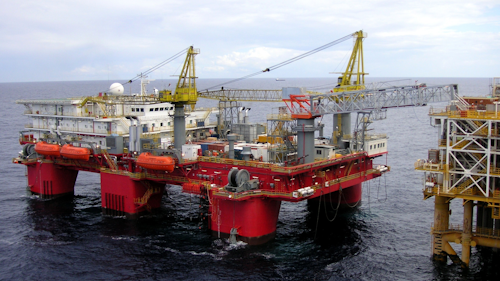 Prosafe
Offshore staff
STAVANGER, Norway – Prosafe and Gothenburg-based Floatel International have agreed to merge, in order to better withstand future cyclical shifts in the offshore accommodation sector.
The need for consolidation in oil services is well known, said Prosafe chairman Glen Ole Rødland. "We consider this transaction not only strategically sound, but also necessary to adapt to the significant changes in our markets and competitive landscape in recent years."
The merged company will have the most modern and flexible fleet globally, Prosafe claimed, with reduced costs and an increased geographical presence. Pending approvals from competition authorities in Norway and the UK and shareholders, the transaction should be completed this summer.
Following the oil price slide of 2014 demand for offshore accommodation vessels has been impacted by lower activity in exploration, production, and maintenance.
At the same time the general efficiency improvement measures taken by offshore operators has intensified competition for accommodation at sea.
"We also face far tougher competition than before, due to a considerable overcapacity of both drilling rigs and supply vessels that are now being used as temporary accommodation," Rødland said.
The merged group, however, will be able to offer "the right capacity at the right time in all central regions for offshore oil and gas," he added.
Prosafe owns and operates nine vessels, each with a capacity of 300-500 beds, and the company has options for delivery of two newbuilds over the next five years. Floatel has five rigs, each with a capacity of 440-550 beds.
Most of the merged company's activity will initially remain focused on the North Sea and Brazil. Prosafe's current contracts on the Norwegian continental shelf are due to expire soon, while Floatel's in the same region expire in 3Q 2020.
In less mature E&P regions demand for flotels is still growing, Rødland stressed.
06/04/2019