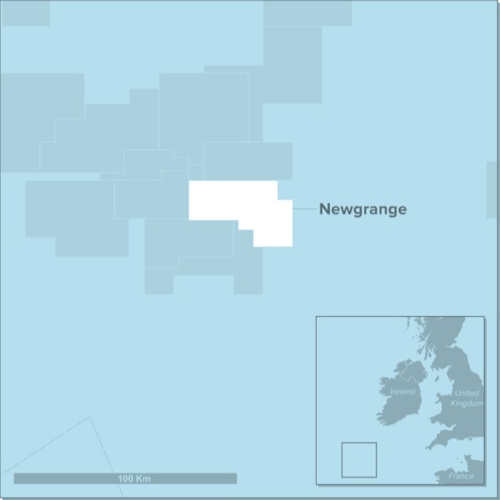 Offshore staff
DUBLIN, Ireland – Providence Resources and Sosina Exploration have secured an extension to the first phase of frontier exploration license (FEL) 6/14, 260 km (161 mi) offshore southwest Ireland.
The license, in 1,000 m (3,281 ft) water depth, contains theNewgrange prospect.
Ireland's Minister of State for Communications, Climate Action & Environment granted an extension until end-March 2019. This will allow the partners to acquire a new high-resolution 2D seismic survey over the crest of Newgrange (subject to regulatory consent) and compile data for an application for permitting of an offshore exploration well.
Discussions continue on a potential farm-out of equity in the license and with other nearby operators on potential synergies for an area-wide drilling program.
Dr. John O'Sullivan, technical director of Providence, said: "As the Newgrange well duration is expected to be extremely short, given that the primary Cretaceous reservoir target is just 500 m (1,640 ft) below the seabed, we are talking to other operators regarding potential rig-share opportunities."
04/03/2018