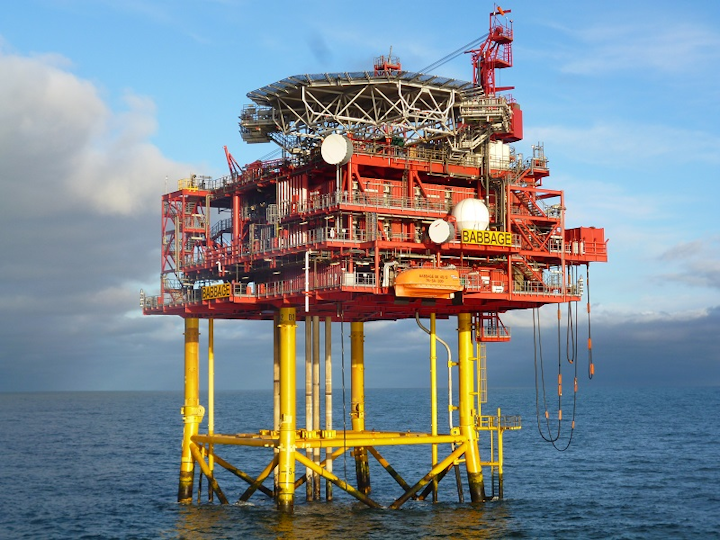 Offshore staff
WINDSOR, UK – Spirit Energy has agreed to take on operatorship of the producing Babbage gas field in the UK southern North Sea, in which it presently holds a 13% interest.
The company will also assume operatorship of the nearby Cobra discovery, where it has a 50% stake and plans to drill an exploration well at the adjacent Python prospect in the area next year, to prove up more reserves in the region.
Transfer in both cases remains subject to current operator completing its 47% interest in Babbage and 50% of the Cobra license toVerus Petroleum and securing relevant regulatory approvals.
Dana Petroleum is the other partner in the Babbage, with 40%.
Chris Cox, Spirit's chief executive, said: "Becoming operator at Babbage is an excellent adjustment to Spirit Energy's portfolio – it is an asset and an area we know well, and we are looking forward to working with our partners to maximize the value of the field.
"With an exploration well at the nearby Python prospect to come in 2Q 2019, we see significant opportunities to build on the Greater Babbage Area and boost production further from a field which is expected to produce gas for many years to come."
Babbage, onstream since 2010, produces through a not permanently-attended installation 55 mi (88 km) offshore eastern England. Production so far this year has averaged 5,600 boe/d.
07/06/2018