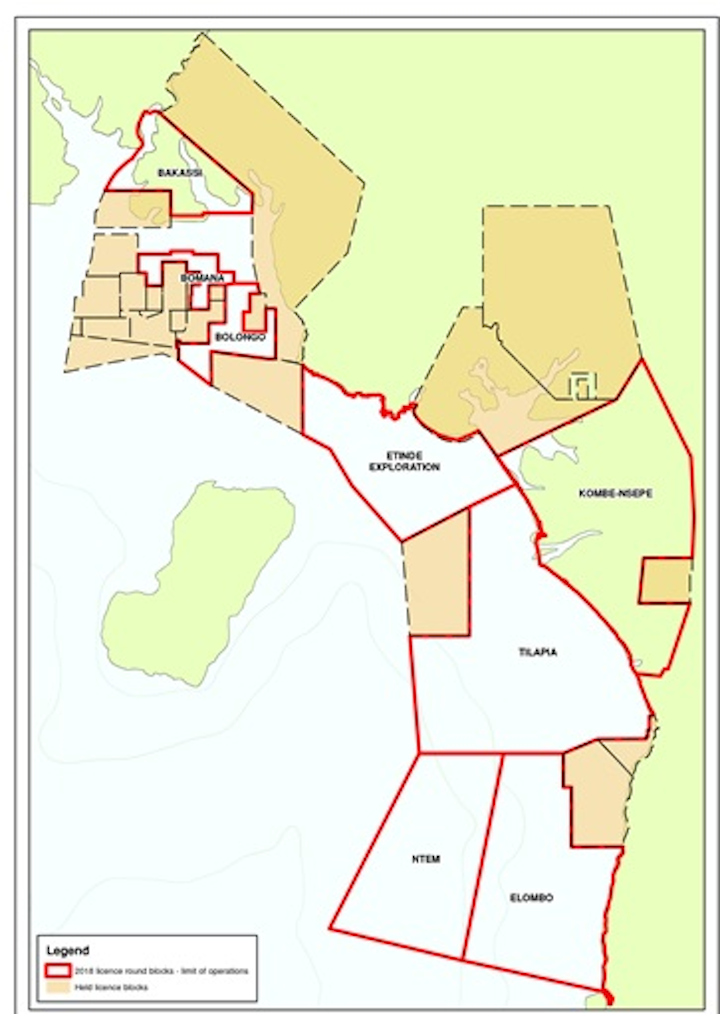 Offshore staff
PARIS – CGG will help Cameroon's state oil company Société Nationale des Hydrocarbures (SNH) promote the country's 2018 licensing round.
The company will detail enhanced multi-client E&P data packages and interpretative products for eight blocks on offer, in various offshore and onshore sedimentary basins, at road shows to be staged in London and Houston – respectively from Feb. 28 to March 2, and from March 7 to 9.
Cameroon has oil and gas production from theRio Del Rey (RDR) and Douala/Kribi-Campo (DKC) basins.
However, there are other significant opportunities for commercial hydrocarbon accumulations in both basins, CGG claims, with large tracts of open acreage available, particularly in the DKC basin.
Recent petrophysical and geophysical analyses have identified potentially missed opportunities from previous exploration, and there could be large volumes of hydrocarbons waiting to be discovered.
The TerraCube suite of integrated data packages of the offshore/onshore DKC and RDR sedimentary basins will provide interested parties with access to workstation-ready 2D and 3D seismic, well data and interpretative products.
This, CGG said, should allow them to make a quick technical evaluation of the hydrocarbon potential of the blocks on offer.
01/18/2018