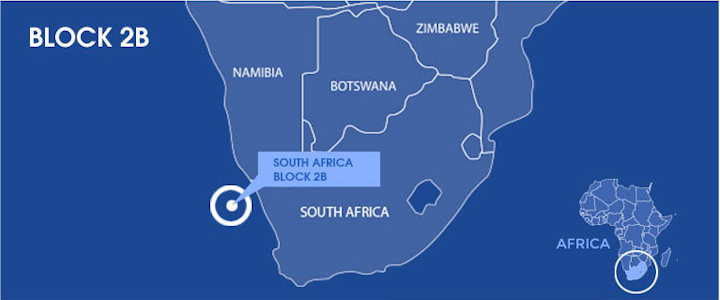 Offshore staff
VANCOUVER, Canada – Africa Energy Corp. has received notification of a two-year renewal to the exploration right for block 2B offshore the Republic of South Africa from the country's Petroleum Agency.
Jan Maier, the company's vice president Exploration, said the extension would allow operations to start for the second exploration period.
"We have recently identified additional prospectivity and potential drilling locations on block 2B using the previously acquired 3D seismic," he said.
"We expect progress on the hydrocarbons legislation inSouth Africa this year, and we are advancing in our farm-out process with a view towards drilling a high-impact exploration well on block 2B in 2019."
The concession covers 3,604 sq km (1,391 sq mi)off the west coast of South Africa in water depths ranging from 50-200 m (164-656 ft).
According to Africa Energy, it contains a proven oil basin with a light oil discovery, the A-J1 well drilled in 1988 by former South African state company Soekor.
A-J1 tested oil from a lower Cretaceous sandstone section. The A-J (southern) graben is said to be a typical rift basin related to the opening of the Atlantic Ocean in the early Cretaceous, and forms one basin within a greater trend of rift basins.
In addition, there is prospectivity in the block's northern graben, a greater rift trend similar to the East African Rift trend which has delivered large onshore oil discoveries in Kenya's South Lokichar basin and the Albert Rift in Uganda.
Africa Energy has a 90% operated interest in block 2B, the remainder held by a subsidiary of Crown Energy.
03/01/2018