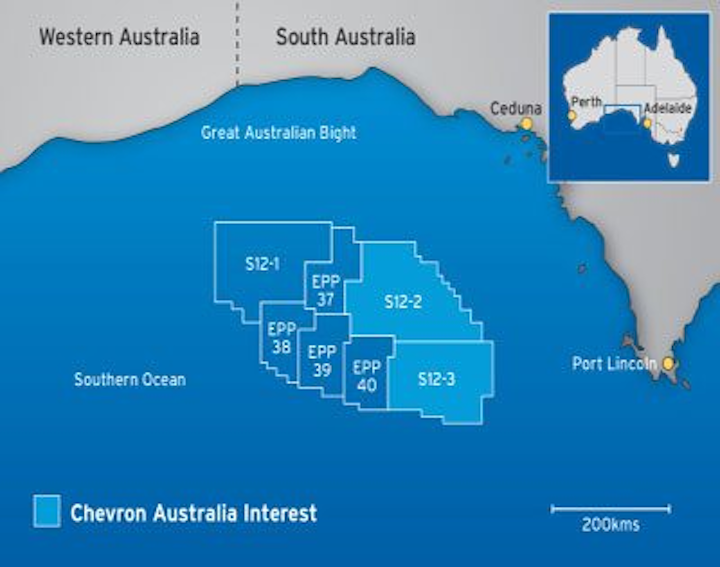 Offshore staff
PERTH, Western Australia– Chevron Corp. has discontinued its Great Australian Bight exploration program because of the current low oil price environment.
The company said that this was a commercial decision and was not due to government policy, regulatory, community, or environmental concerns.
Chevron Australia Managing Director Nigel Hearne said: "We appreciate the strong support from governments, regulators and the local community for our plans to explore for hydrocarbons offshore South Australia. We are confident the Great Australian Bight can be developed safely and responsibly, and we will work closely with the interested stakeholders to help realize its potential."
Hearne added: "Offshore Western Australia is a global focus area for Chevron where we have access to vast natural gas resources and existing infrastructure.
"... Through greater collaboration with other producers in WA, Chevron is also pursuing opportunities to accelerate the commercialization of our gas resource base through non-operated LNG facilities."
In October 2013, Chevron Australia acquired 100% interest in blocks S12-2 and S12-3 in the deepwater frontier Bight basin. The blocks are about 275 mi (443 km) west of Port Lincoln offshore South Australia.
10/13/2017