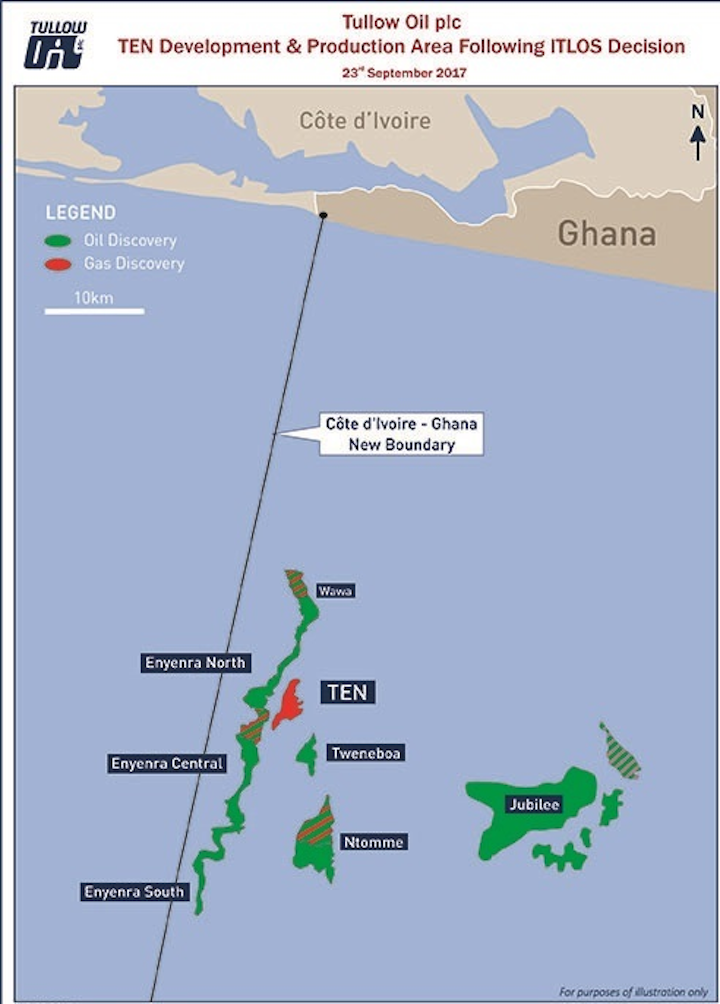 Offshore staff
HAMBURG, Germany – The Special Chamber of the International Tribunal of the Law of the Sea (ITLOS) has taken a decision on the maritime boundary dispute between Ghana and Côte d'Ivoire.
According toTullow Oil, the newly determined boundary does not affect the deepwater TEN fields offshore Ghana, where development drilling had to be put on hold until resolution of the dispute.
The company will now work with the government of Ghana to secure necessary permits for drilling, which it expects to re-start around the end of the year.
This should help production increase toward the FPSO's design capacity of 80,000 b/d.
09/25/2017