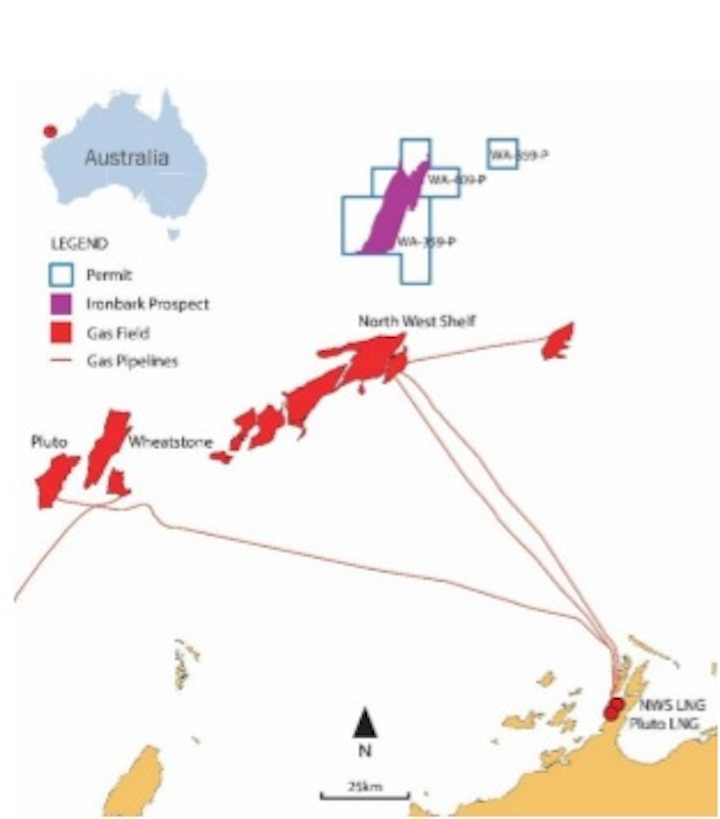 Offshore staff
MELBOURNE, Australia – Cue Energy Resources Ltd. has executed agreements under which Beach Energy will acquire equity in two adjoining exploration permits in the Carnarvon basin offshore northwest Australia.
The WA-359-P and WA-409-P permits contain the potentially giantIronbark gas prospect.
Beach will take a 21% interest and free-carry Cue for 4% of the cost of drilling the Ironbark-1 exploration well in WA-359-P. The incomer will also reimburse Cue $900,000 for past costs.
Agreement is conditional onBP exercising its option to acquire 42.5% equity in WA-359-P, Cue securing an extension to the current permit expiry date, and other regulatory approvals.
In addition, Cue has granted Beach an option for 7.5% equity in WA-409-P through paying 7.5% of Cue's costs of a well in this permit, with Cue also receiving a 10% royalty on all future revenue from Beach's 7.5% share.
Ironbark is a Mungaroo formation prospect extending across up to 400 sq km (154 sq mi), with prospective recoverable gas of 15 tcf.
Analyst Wood Mackenzie estimates that the North West Shelf LNG plant and infrastructure will have spare capacity from 2021. Ironbark prospect is less than 50 km (31 mi) from the North Rankin platform (part of North West Shelf LNG) and close to the Pluto andWheatstone LNG infrastructure.
11/29/2017