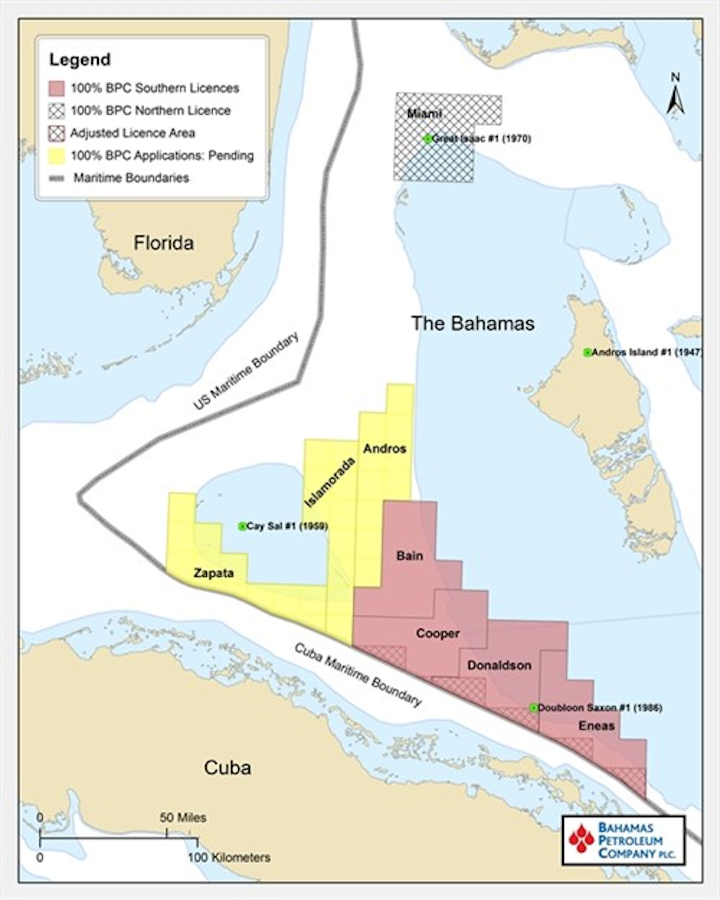 Offshore staff
DOUGLAS, UK – The government of the Bahamas has given Bahamas Petroleum Co. (BPC) a 12-month extension to meet obligations for four licenses south of the islands.
In 2015, the government approved a second three-year exploration term, with a requirement to start activity on an initial exploration well by April 2017.
The extension allows BPC to postpone this activity until April 2018.
BPC says that it remains focused on starting responsible and safe offshore drilling operations as soon as possible, and to this end remains in discussions with potential funding and operating partners.
From the new expiry date of 2Q 2018, the four licenses may be renewed two more times.
03/21/2017