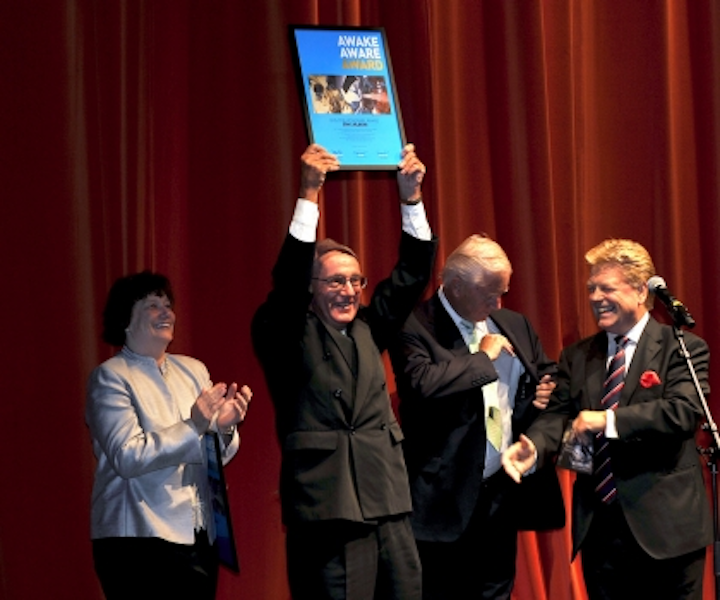 From the left, Maury Devine, Erik Jølberg, Kjell Ursin-Smith and Lars Takla.
Offshore staff

STAVANGER, Norway -- The ONS Board issued honorary awards to Erik Jølberg and Maury Devine for their special contribution to the energy sector and ONS in particular.

Jølberg received his award for his work over 40 years to establish and develop a unique petroleum sector service company. He, together with his company TESS, has been an active participant at all 19 ONS events since its launch in 1974. The ONS Board recognized his innovative and creative marketing of his own company, employees, and products at ONS.

Devine received her award as a tribute to her dedicated involvement and efforts in promoting the Norwegian energy industry both during her time as head of Mobil and continuing to the present day. She also made an innovative contribution as chair of the ONS Conference committee in 1998. The ONS Board recognized her dedication to ONS and in particular her contribution to the ONS Conference as a member of the international advisory group.
08/25/2010