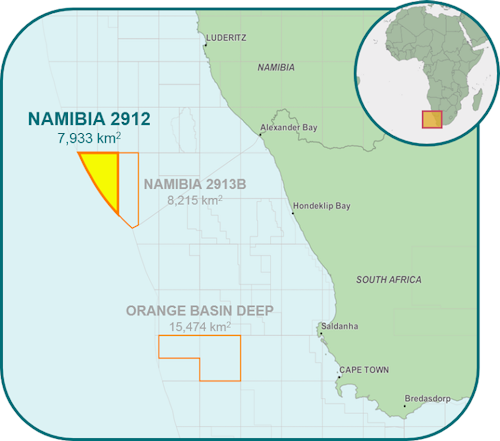 Offshore staff
LONDON – Impact Oil and Gas has agreed to farm into 18.89% of the Total-operated block 2912 offshore Namibia.
The ultra-deepwater concession spans an area of around 7,933 sq km (3,063 sq mi) west of block 2913B, where the same companies and Namcor are also partners, and whereTotal plans to spud a well on the Venus prospect later this year.
Both blocks are within the Orange basin, north of the South African maritime border. Impact also has an interest in the Orange Deep TCP permit to the south, along the South African deepwater margin.
All the licenses are beyond the western continental shelf edge, where the company is investigating the oil potential in the extensive Cretaceous basin-floor sands.
04/01/2019