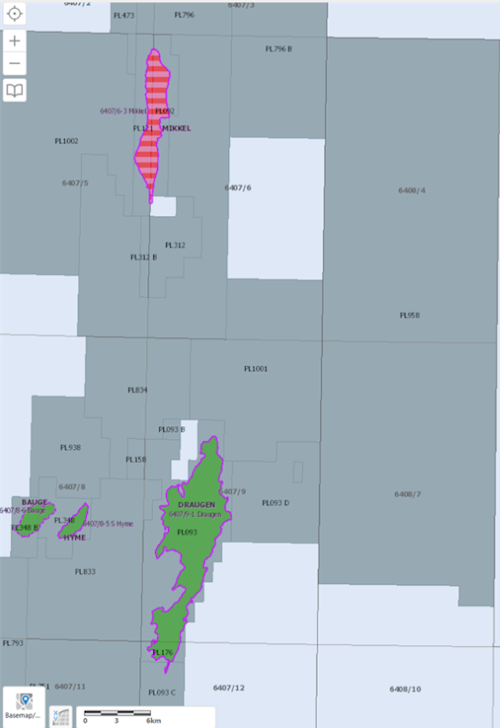 Offshore staff
TRONDHEIM, Norway – OKEA has acquired Norske Shell's 50% operating interest in production license 958 on the Trøndelag Platform.
This area is 10 km (6.2 mi) east of theOKEA-operated Draugen field in the Norwegian Sea, and east of PL1001 where the company is a partner.
Although the acreage is undergoing exploration, data coverage is presently limited. The other license partners are Neptune and Petoro, as on Draugen.
Andrew McCann, senior vice president Subsurface at OKEA, said: "We believe that the large license can contain a continuation of the Draugen geological trend and that there are interesting opportunities which could significantly expand the resource base for Draugen in the future. We look forward to exploring the area."
03/28/2019