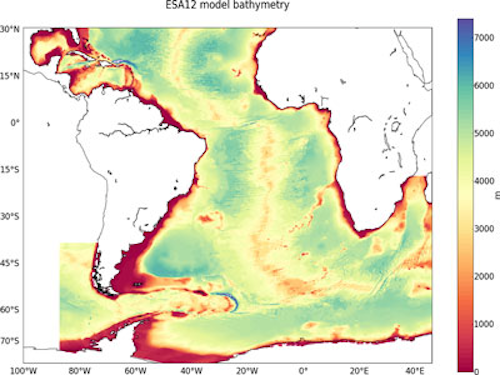 Offshore staff
LONDON – BMT ARGOSS is teaming up with the UK's Met Office and Oceanweather Inc. to support offshore engineering design and operations planning in the mid-Atlantic region.
The Mid-Atlantic Current Hindcast (MACH) project involves a regional 20-year ocean current review, with nested high-resolution grids covering the main oil and gas concession areas.
Robin Stephens, metocean group manager at BMT ARGOSS, said: "In recent years, ocean modeling technology has significantly advanced; therefore we recognized the importance and timeliness of conducting a comprehensive, newWest Africa ocean current 'hindcast.'
"Much of the oil and gas activity in this region is indeepwater and involves the design, installation, and operation of floating production systems with substantial subsea components such as risers and moorings, both of which are very susceptible to current-induced loadings. By simulating ocean current, temperature, and salinity in profile we can provide…a long-term simulation which has been validated and optimized against data that has been measured in the region."
Following completion of a pilot two-year integration and validation study against available in situ current measurements, a 20-year integration program is under way designed to deliver an ocean current hindcast database, suitable for use in offshore operations.
Eventually the "hindcast" will provide a framework for fine resolution modeling in other parts of the mid-Atlantic basin, including Brazil.
03/11/2014