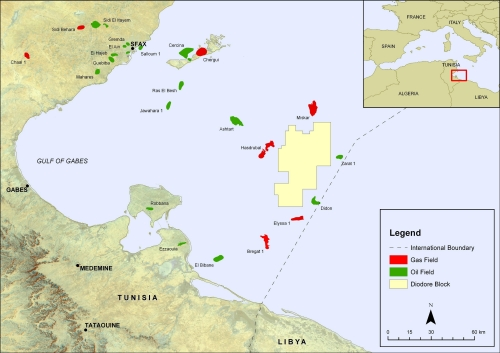 Offshore staff

TUNIS, Tunisia – New Zealand Oil & Gas Ltd. has received a permit offshore Tunisia in the Mediterranean's Gulf of Gabes.

The Diodore permit extends over an area of 1,236 sq km (4777 sq mi) in the relatively shallow (<100 m or 328 ft) water depth of the southern Gulf of Gabes. The permit is surrounded on all sides by discovered and producing oil and gas fields, says NZOG.

The Prospecting Permit provides an exclusive right for two years, requires no well commitment, and gives NZOG a priority right to apply for an Exploration Permit but with no commitment to do so.

NZOG's work program during the two year period focuses on processing and analyzing existing data and acquiring 350 km (217 mi) of new 2D seismic data. The cost commitment for NZOG is approximately $3 million.

"Through our screening process we identified an attractive overlooked oil prospect in an open area of the Gulf of Gabes. In August last year we submitted a permit application and have been working with the Tunisian authorities since then to finalize arrangements. I'm delighted that we have been successful and can now further assess this opportunity," said David Salisbury, NZOG CEO.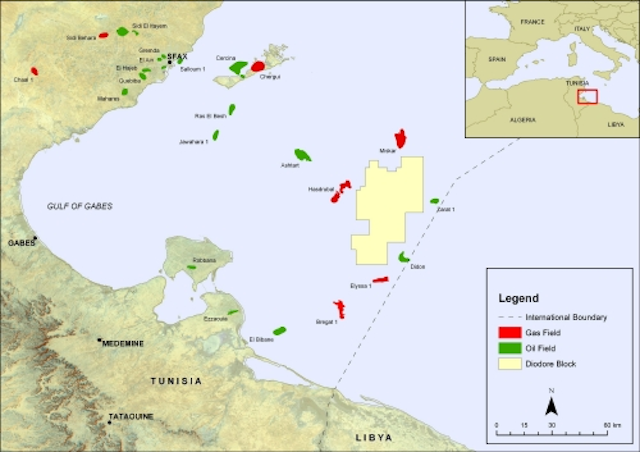 06/15/2011