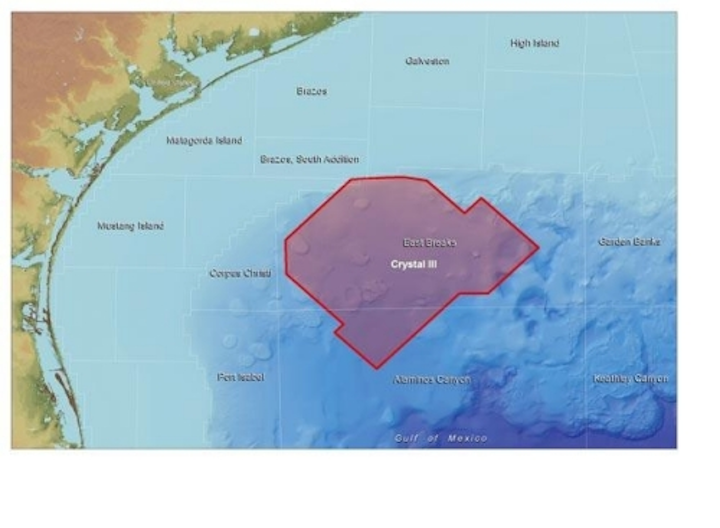 Offshore staff
LYSAKER, Norway – Petroleum Geo-Services reports its Crystal III Wide Azimuth Gulf of Mexico survey is available now, ahead of the scheduled December Lease Sale 218.

This survey covers 485 OCS blocks, or 11,300 sq km (4,363 sq mi), in East Breaks and Alaminos Canyon and provides new wide azimuth imaging of the subsalt over the western portion of the Lower Tertiary Wilcox play. No subsalt wells have yet been drilled in this region.

"The employment of our wide azimuth acquisition and imaging technology has resulted in crystal clear imaging of the Wilcox Trend in the East Breaks protraction, an area regarded as frontier given the complete lack of subsalt exploration activity to date. This survey will enable our customers to explore subsalt with confidence for the first time ever," said Nathan Oliver PGS MultiClient regional president NSA.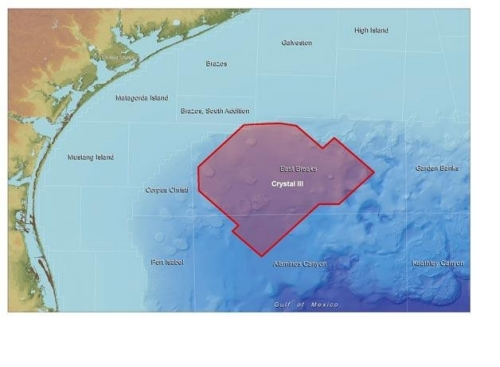 Map of Crystal III survey area in the Gulf of Mexico
08/25/2011