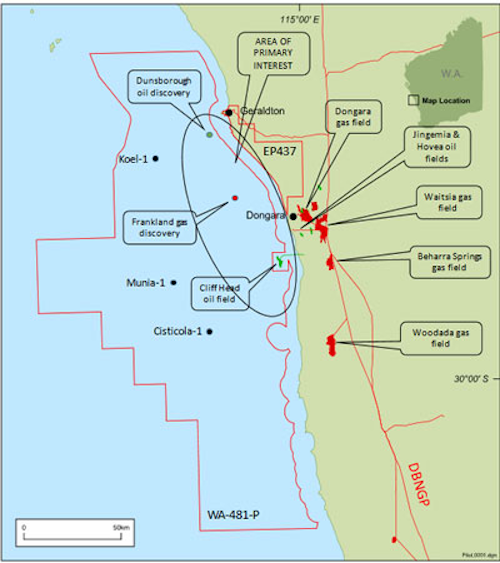 Offshore staff
NEDLANDS, Australia– Pilot Energy Ltd. has executed an agreement with Murphy Australia WA-481-P Oil Pty Ltd. to acquire a 100% working interest in exploration permit WA-481-P in the North Perth basin offshore Western Australia.
WA-481-P is nearing the end of its primary term and, subject to regulatory approval, Pilot Energy anticipates formally entering the permit at the start of the secondary term. The first year of which (year to Aug. 19, 2017) carries a work commitment to complete $300,000 of geological and geophysical studies.
WA-481-P is a large block within shallow waters that covers 17,475 sq km (6,747 sq mi) of the offshore extension North Perth basin.
The primary petroleum plays are oil and/or gas within the Dongara Sandstone and the Irwin River Coal Measures. Both oil and gas are proven within the permit, with the Frankland gas and the Dunsborough oil discoveries representing contingent resources.
Assignment of the permit interest to the company is conditional upon the approval ofAustralia's National Offshore Petroleum Titles Administrator.
07/28/2016
Share your news withOffshoreat news@offshore-mag.com