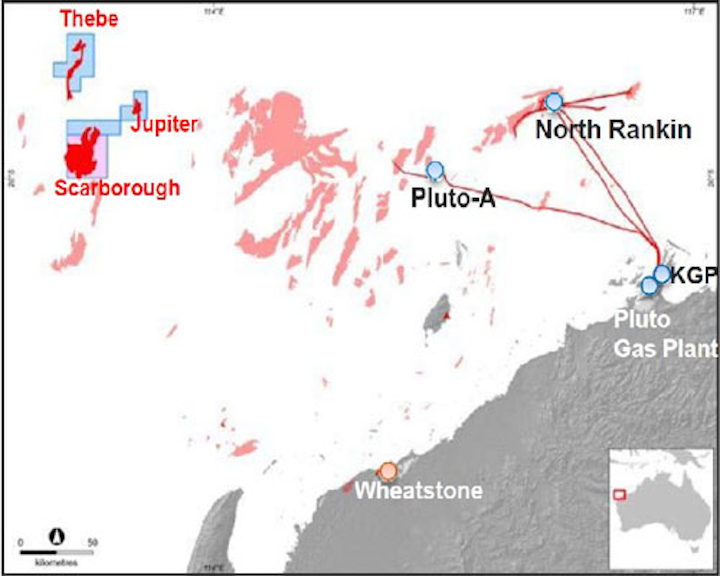 Offshore staff
PERTH, Australia – Woodside Energy has agreed to acquire half of BHP Billiton's Scarborough area assets in the Carnarvon basin offshore Western Australia.
The package includes 25% of the WA-1-R permit and 50% of WA-62-R, which together contain theScarborough gas field.
In addition, Woodside will take a 50% stake in WA-61-R and WA-63-R containing the Jupiter andThebe gas fields.
Woodside will operate WA-61-R, WA-62-R, and WA-63-R. ExxonMobil is the operator of WA-1-R and will remain operator of Scarborough: operatorship of North Scarborough will transfer from BHP to Woodside at the end of the current calendar year.
On completion of the transaction, Woodside will pay BHP $250 million with a further contingent payment of $150 million dependent on a positive final investment decision to develop the Scarborough field.
Scarborough, Thebe, and Jupiter hold estimated 2C resources of 8.7 tcf. Woodside's net share is 2.6 tcf.
CEO Peter Coleman said that the transaction would leverage the company'sdeepwater and LNG capabilities.
09/06/2016
Share your news withOffshoreat news@offshore-mag.com