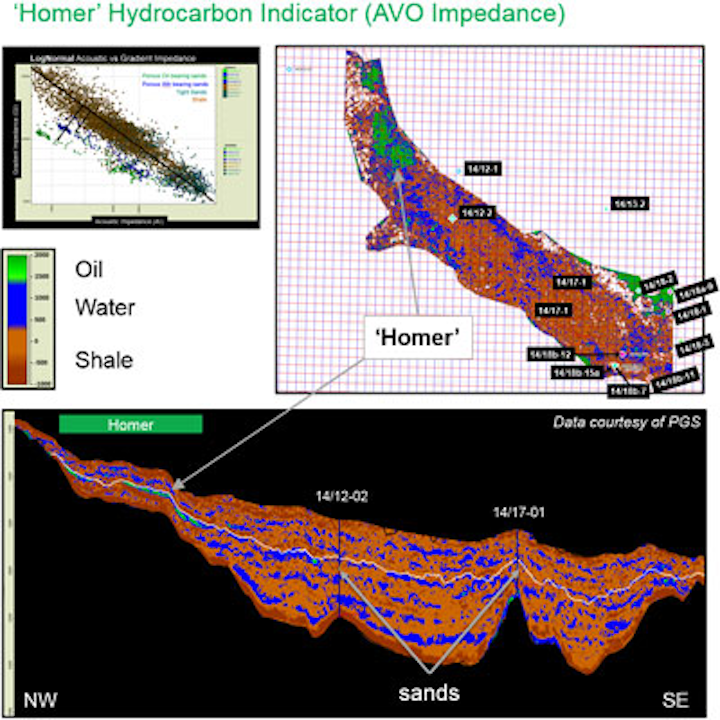 Offshore staff
LONDON – Azinor Catalyst has agreed to acquire a 100% working interest in UK North Sea license P.1989 from Noreco UK and Trap Oil. The license covers blocks 14/11, 14/12, and 14/16.
Under the terms of the transaction, Azinor has already completed the outstanding firm work program obligations through the purchase of new 3D Geostreamer seismic data over the blocks.
In addition, the company will make contingent milestone payments to Noreco and Trap, and cover the full cost of future drilling activity. However, the transfer has still to be ratified by Britain's Department of Energy and Climate Change.
Henry Morris, Azinor's technical director, said the license includes two large oil prospects in Homer (mid case recoverable resources 150 MMboe) and Washington (mid case resources 80 MMboe), both updip from the Ithaca-operatedAthena field.
"We are one of a few companies to have looked at the new seismic and definitely the first to have pushed it hard technically," he added. "Historically this area has only been covered by 2D seismic and now we have new good-quality broadband seismic data.
"What's even more exciting is our internal QI (quantitative interpretation) work indicates the presence of oil at Homer with the new the seismic data."
Nick Terrell, managing director, said: "Going forward, and given our high working interest position on the license, we will be looking for partners to join us in the drilling of a potential exploration well."
01/05/2016
Share your news withOffshoreat news@offshore-mag.com