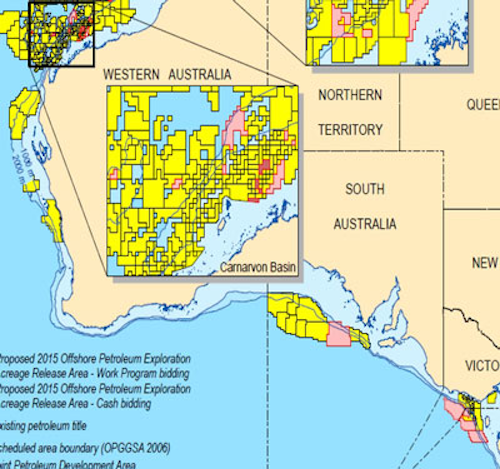 Offshore staff
CANBERRA, Australia –The Australian Department of Industry and Science has amended the 2015 Offshore Petroleum Exploration Acreage Release.
An additional area on theBrowse basin Yampi Shelf tagged W15-18 has been added, and proposed areas V15-2 and V15-3 in Gippsland basin have been reshaped.
The proposed areas and associated boundaries remain subject to change until the 2015 Acreage Release is officially launched by the Hon Ian Macfarlane MP, minister for Industry and Science, at the Australian Petroleum Production and Exploration Association conference in Melbourne scheduled for May 18, 2015.
02/20/2015